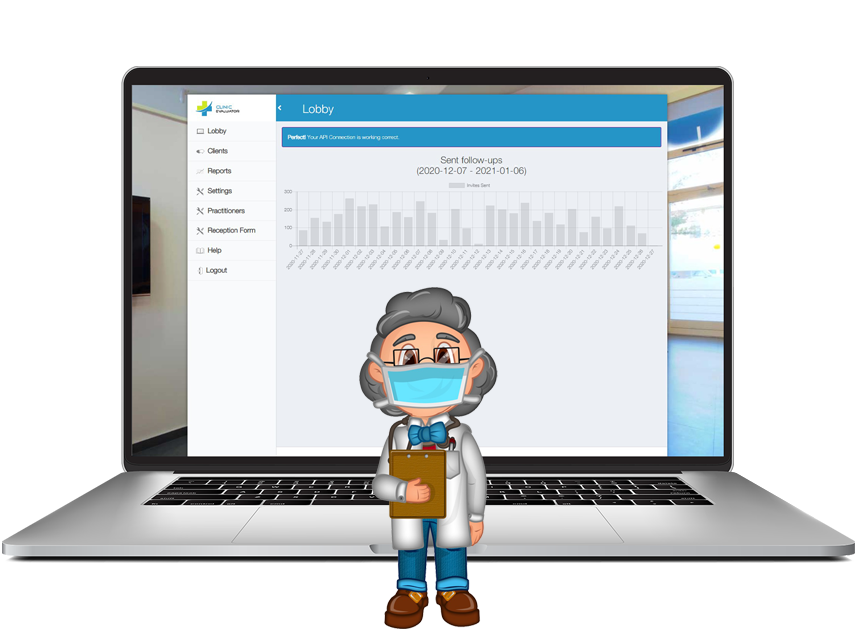 Customer Surveys for Clinics made Automatic and Secure.
Examinare Clinic Evaluator helps clinics to improve their communication with patients and increase work effectiveness.
With Clinic Evaluator managers have the ability to control patient satisfaction and the quality of provided services.
Our customers are Private Clinics, Dental Clinics, Veterinary Clinics, Chiropractic Clinics and other types of clinics.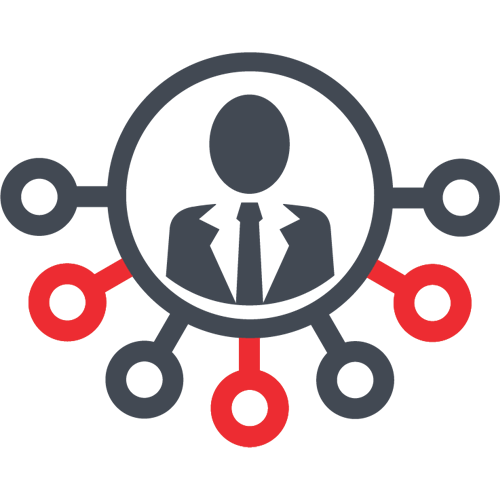 Minimize rumors about your business.
Your patients get the ability to share their point of view and express dissatisfaction directly to you, instead of posting negative information on the internet. It's a well-known fact that a lot easier is to turn negative customer into your loyal fan than to acquire a new one.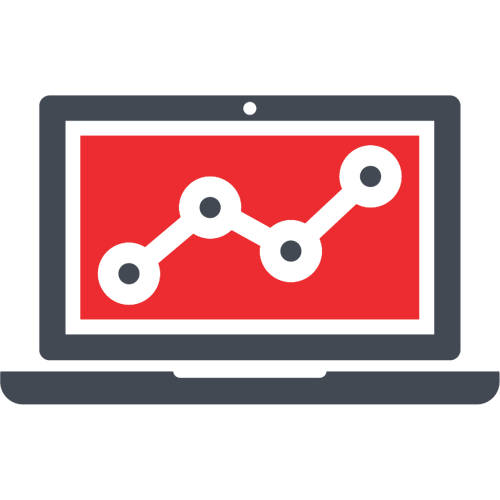 Track individual staff performance.
With our unique system you can track your staff performance by listening to the customer. Every time a recipient is registered in Clinic Evaluator, he is connected to the staff working with the patient. Therefore, when the customer answers the questions, it will reflect the politeness and the quality of service for all the staff that has been involved in the treating process.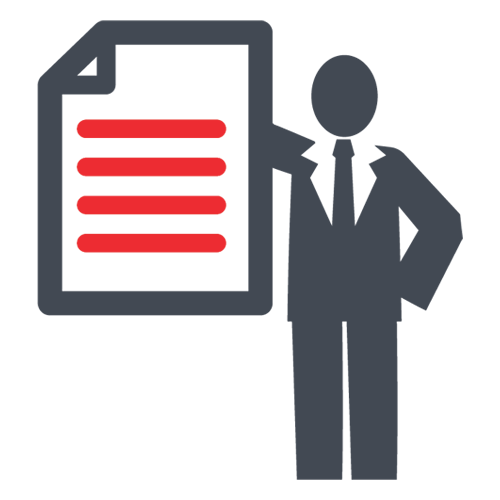 Professional, individually constructed surveys.
We do not use any templates, with Clinic Evaluator a certified survey professional will create for you the survey questions, text of the invite message and adjust the design according to the corporate style of your clinic. Just tell us about your goals and challenges and we will set Clinic Evaluator according to them.
Core Reasons to use Clinic Evaluator.
Security
We host Clinic Evaluator inside Examinare framework, which works according to a much higher security standards than a major part of standard web hosting.
Hosting is being held mainly in Europe, but with the possibility to store data in the USA, Russia or Singapore/Asia, if you need it.
GDPR Compatible

With all of our new customers we sign a "Personal Data Assistant Agreement". Thus, all the information, which is stored inside your account is handled according to the guidelines of GDPR.
Multilingual functionality

As of today, our solution already handles over 35 languages and this list can always be extended by your request. Automatically send the surveys in the native language of your patients and become closer to them, thus receiving more honest and relevant feedback.
Built-in VAS-scale (Visual Analogue Scale)

VAS-scale is a unique feature of Clinic Evaluator. It is a self-report measure consisting of 10 bullet points, each representing one extreme of the intensity of pain. The respondent indicates the present pain level, which can later be compared with one after the medical treatment at your clinic.
Professional survey tool for your research needs

No matter what kind of the research are you going to make: healthcare evaluation, business processes assessment, health insurance or loyalty survey, Clinic Evaluator is your one and only key to the world of feedback. Dedicated Examinare Survey Tool account is included into your contract
Survey Invites by SMS, E-mail or Tablet.
Our service sends survey invites by SMS and e-mail. If your customer answers on the phone, then the e-mail survey link will be automatically expired. No risk for double answers. Additionally, you can activate "Answer in device" option and gather patient feedback on the tablet directly in your clinic.
Easy and quick to use Reception Form.

Due to the specially designed Reception Form of Clinic Evaluator, your administration staff can register the patient for survey delivered in the blink of an eye. The described process takes not more than 15 seconds.
Integration and automation

We work with clinics of various sizes and types, so with high possibility we already have an integration of Clinic Evaluator functionality into your system or can make a new one, if you need it.
Also, the survey sending flow can be automated according to your needs, as well as the reminders.
Real-time analysis and custom report generation.

After the patient answers your questions, Clinic Evaluator instantly analyses the received data and displays it inside your account. You can sort the results by date, staff, language etc. or review the individual responses in details. The daily reports can be delivered to you by e-mail.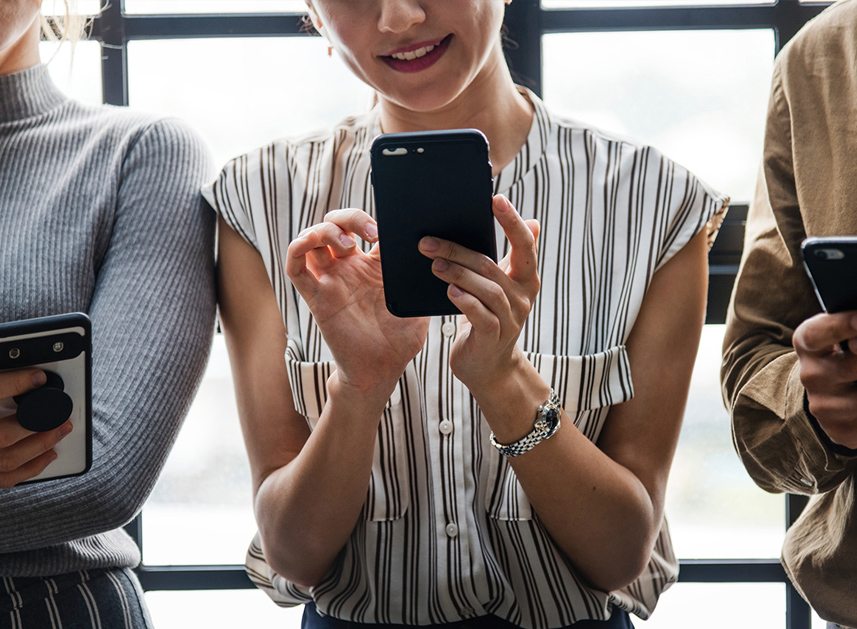 Insights from your patients.
We like to say that you can't improve something you do not measure. Clinic Evaluator not only opens an easy way to hear your patients, it lets to uncover their feelings, thoughts about different working sessions of your clinic and to track them over time, thus having a permanent control over their satisfaction. You get an opportunity to collect the invaluable insights, that would otherwise be lost, because no one asks about them.

With our unique system you can track your staff performance by listening to the customer. Every time your recipients are registered in Clinic Evaluator, they are connected to the staff working with the patients. Therefore, their answers will reflect the politeness and the quality of service for all the staff that has been involved in the treating process.

Additionally, due to the use of VAS Scale, Clinic Evaluator is the only system that calculates the pain relief for the checked patients. How much less pain is the patient having now compared to when he came to your clinic for the first time. VAS Scale can also be removed, if the majority of patients are not seeking for the help based on pain only.



Controlling rumors is vital for any clinic.
You know that it's always a lot easier to solve the problem while it is in-house, then to fight the consequences and try to improve your reputation afterwards. When even a small misunderstanding goes to the internet and becomes public, it might harm the business in a bad way, because lots of people pay double attention to negative reviews and tend to skip the positive ones.

Among competitors there is a well-known tactic, which is leaving bad reviews on the public sites. The problem is that it's often quite hard to identify the authenticity of the comments, real and fake reviews get mixed, thus truth is missing proper reaction among lies. With Clinic Evaluator it is you who owns all the feedback of your patients, not the public sites or competitors and by matching the received information with dates, doctors or services you are able to solve any real misunderstandings in a proper way.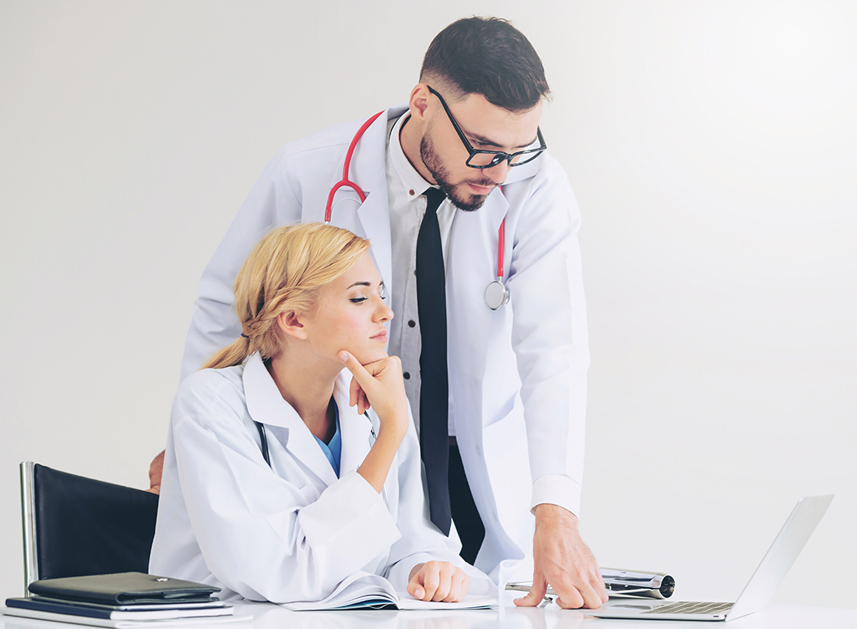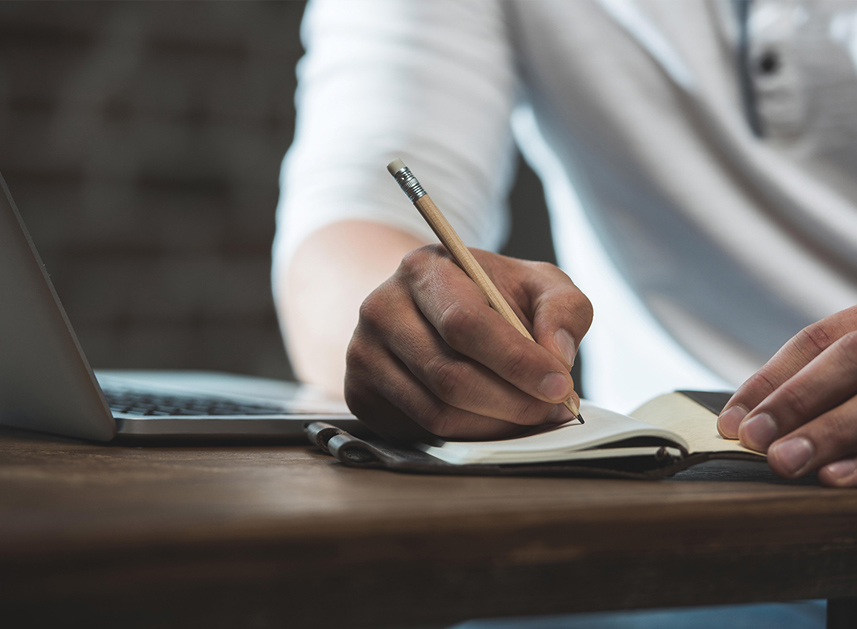 Only professional, individually constructed surveys.
Our service includes help in survey construction and design by the real certified professionals. You do not need to pay time to learning the survey tool, planning the right question constructions or testing which invite message motivates your patients to answering. All you should do is tell us about the goals and challenges of your clinic and we will pick up an optimal way of creating and arranging the patient research using our extensive experience in the medical field.

We have made an effective process, where professionals interview you and create a patient survey according to where you are and where you want to get with your clinic. The interview and all the data from it are handled under a strict non-disclosure agreement (NDA) that we sign together.


GDPR & Privacy Shield.
When you become our customer, we sign a "Personal Data Assistant Agreement" with you and all the data stored in your account is handled according to the guidelines of GDPR. Available to read here. You can also read about our ongoing security work here at our site for "Integrity and Security".
Lees meer
Want to know how to collect feedback like a pro?
Subscribe to our newletter and stay always in touch with the latest survey creation, distribution and analysis techniques.
Price Quotation
Find out how Examinare can help you! One of our Examinare experts will contact you shortly to discuss your needs and how you can benefit from Examinare Solutions.
Fill in the form and we will contact you shortly.