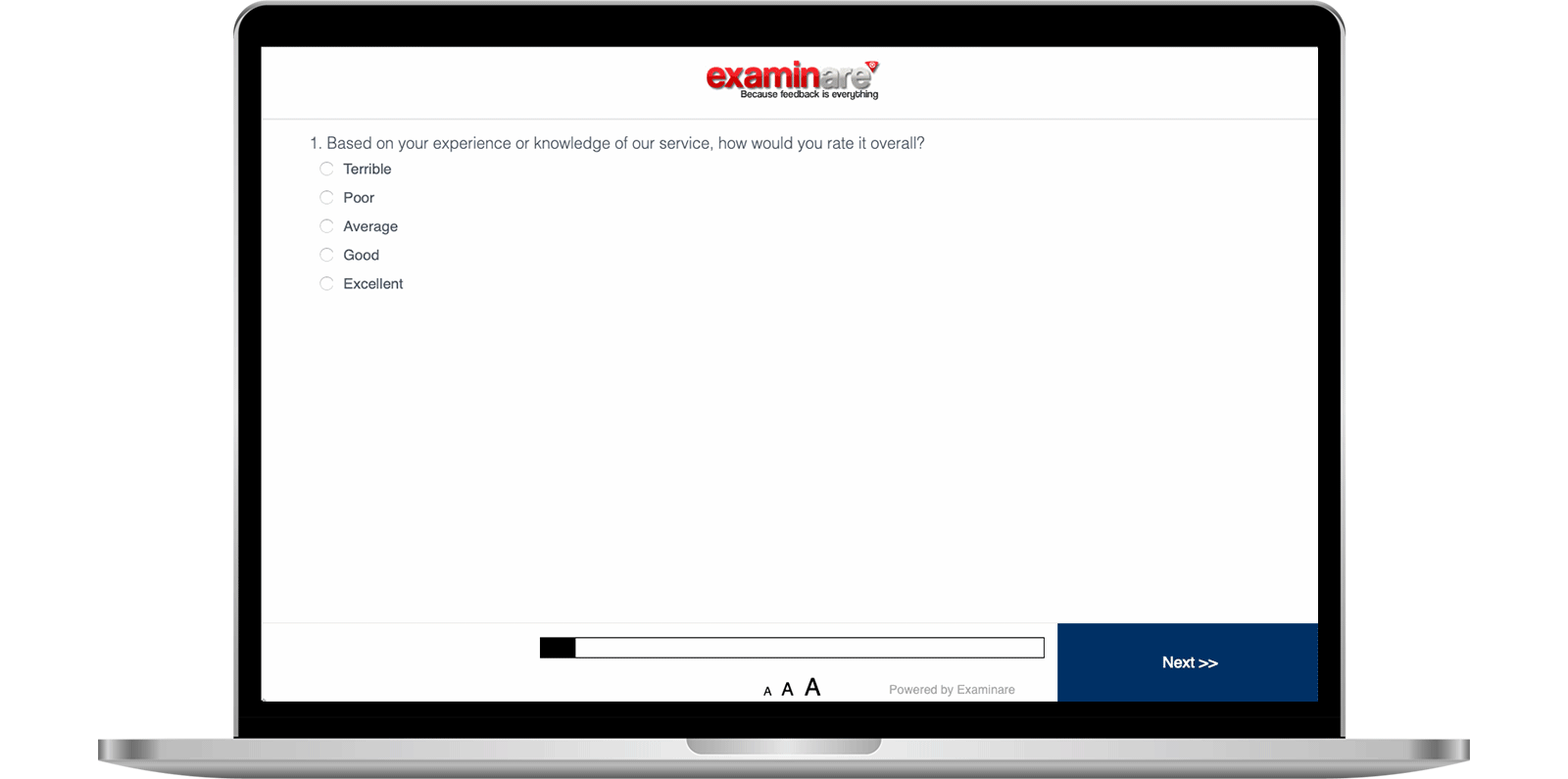 Kurkite efektyvius klausimynus ir apklausas su Examinare apklausų kūrimo įrankiu.
Naudodami Examinare apklausų kūrimo įrankį tobuloms apklausoms sukurti galėsite naudoti įvairiausius klausimų tipus. Niekada neteks sukti galvos dėl techninių klausimų nustatymų ir jūsų respondentams visada bus aišku ir paprasta atsakyti į klausimus.
Example Survey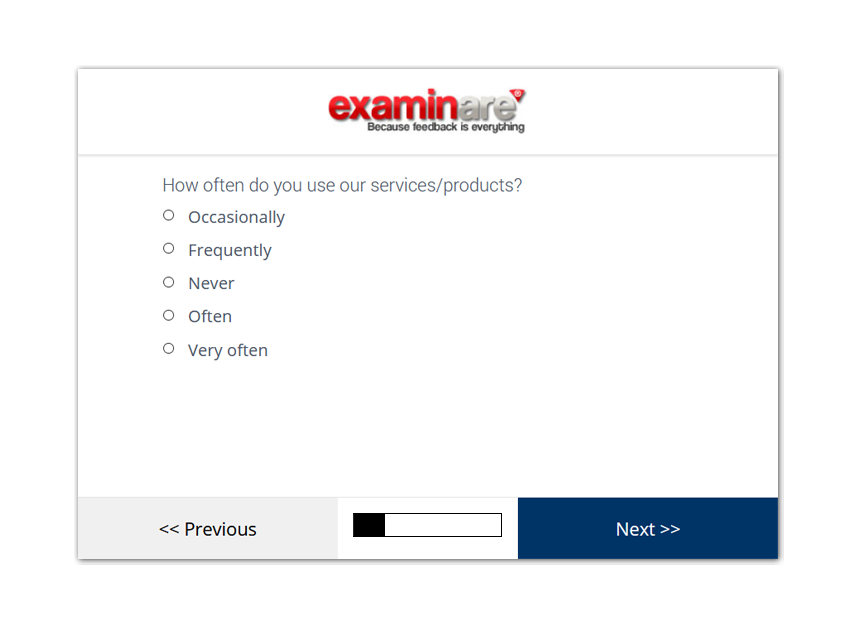 ATSAKYMŲ VARIANTAI:
There is a lot of various question types available inside Examinare Survey Tool. You can choose between multiple choice questions, free text questions, various types of scales and much more.
Skaityti daugiau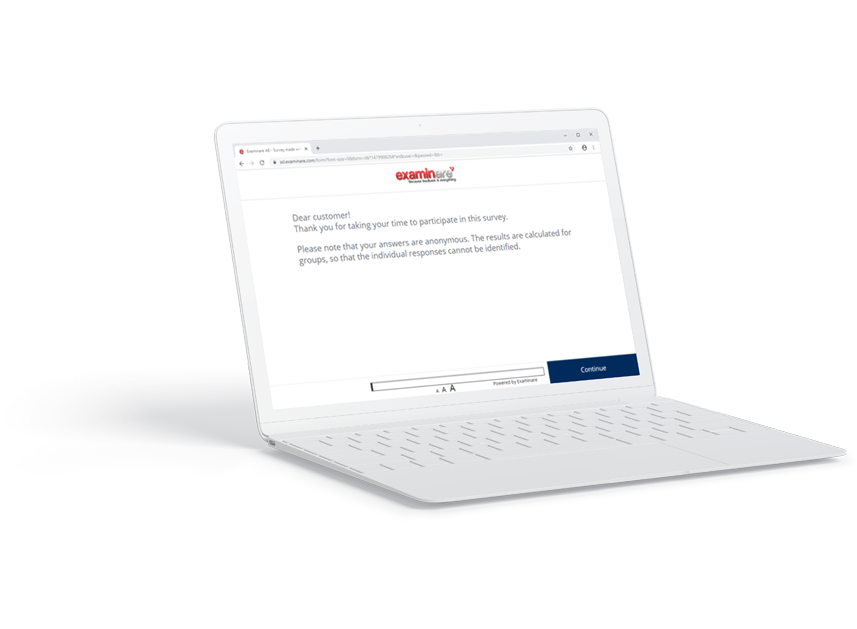 Respondentai
Apklausk respondentus visomis įmanomomis bendravimo priemonėmis: kompiuteriu, mobiliuoju telefonu, internetu ar paprastuoju telefonu. Apklausos gali būti uždaros arba atviros, atsižvelgiant į jūsų poreikius ir tikslus.
Skaityti daugiau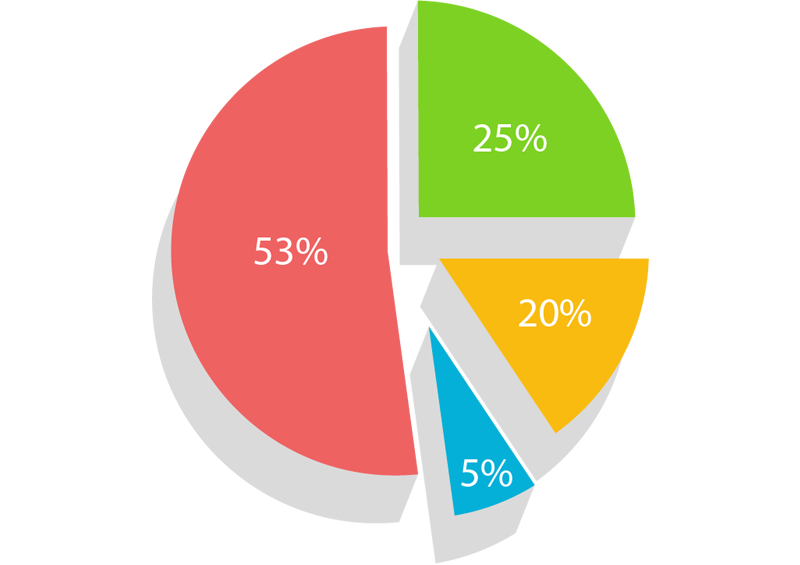 Reporting in Examinare Survey Tool
Regardless of the quantity of results in your online survey, the responses are analysed automatically in real time. The process of reports generation and representation is intuitive and easy. It is organized with different time-saving methods listed below.
Skaityti daugiau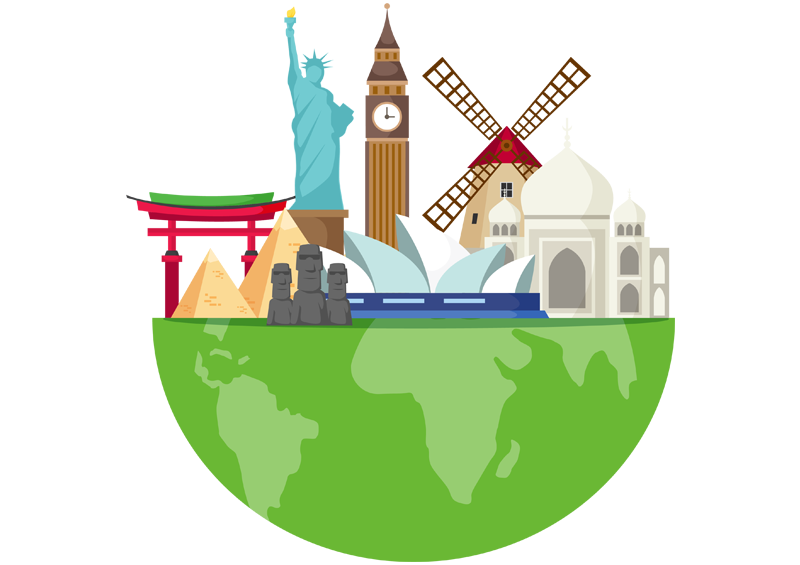 Fully Translated into your local language.
Examinare Survey Tool is translated into many languages and can be used with both left-to-right and right-to-left orientated writing styles. The following languages are today active in our tool and can be used in any Examinare account:
Skaityti daugiau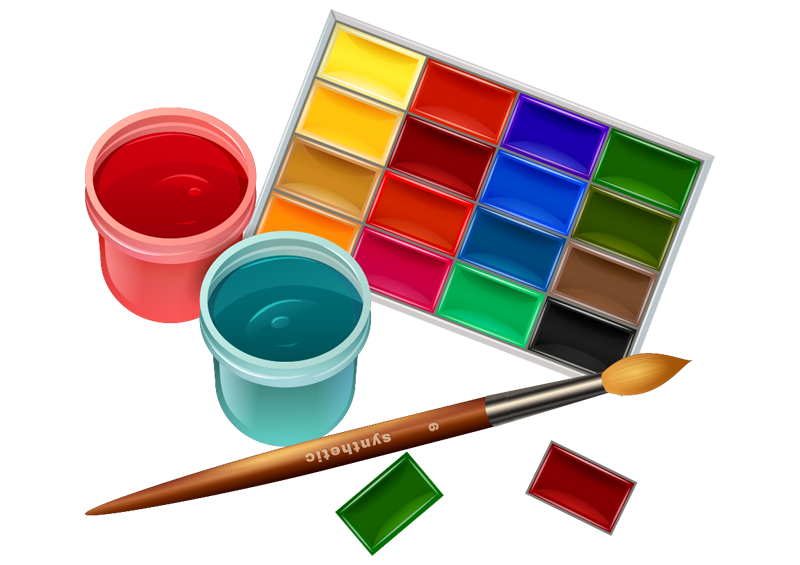 Layout in Examinare Survey Tool.
What makes your recipients willing to answer? Stylish design or functionality that everyone understands? With Examinare survey tool you do not have to choose! We have both. Logo, survey's colors and form, Start Page, Thank You Page, font size and many other layout features are customizable. You can let your imagination fly and make the survey look just the way you need without any limitations.
Skaityti daugiau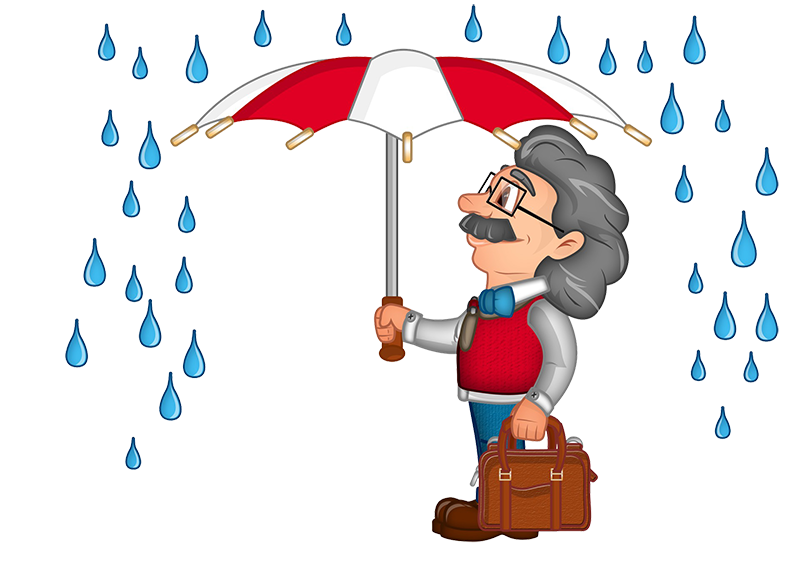 SAUGUMAS
Examinare komanda visuomet pasiruošusi jums padėti ir tobulėti. Naudojame pažangiausias SSL šifravimo technologijas ir duomenų centrus. Siekdami užtikrinti didžiausią saugumą, mes taip pat suteikiame galimybę prie paskyros prisijungti tik iš tam tikro IP adreso.
SSL šifravimas;
prisijungimas prie paskyros tik iš nurodyto IP adreso;
Duomenų centrų saugumas su priežiūra visą parą;
Jūsų patogumui kas valandą kuriamos atsarginės kopijos, jei reikėtų atstatyti netyčia ištrintą informaciją.
Skaityti daugiau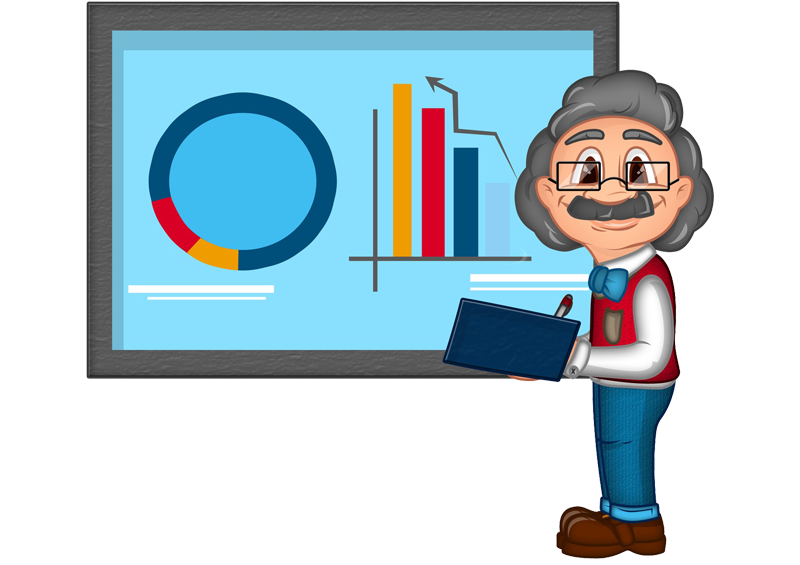 Magic Polls
Jas vadiname "Magic Polls". Sužinok kodėl! Su Examinare sukurta Magic Polls™ technologija galėsi kurti įvairias apklausas, kurias respondentai galės užpildyti internete arba trumpąją žinute (SMS).
Skaityti daugiau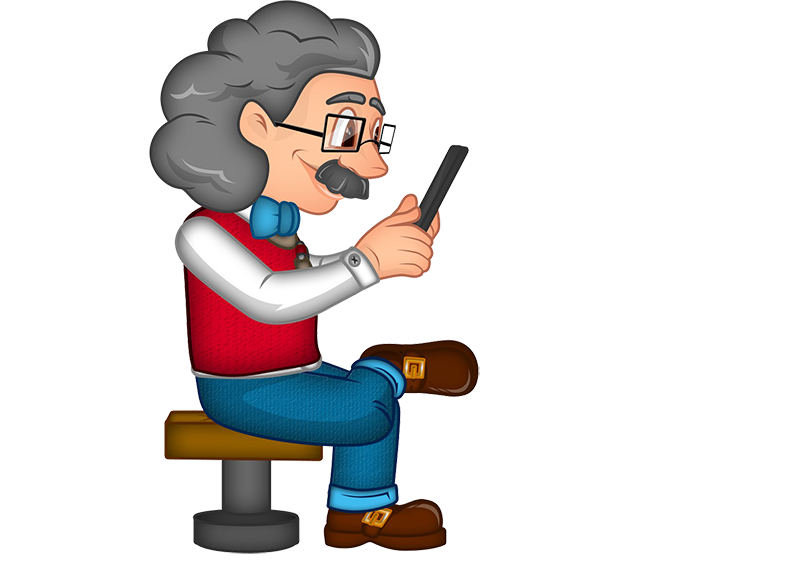 Create Surveys and share them on Facebook and Social Media.
Naudojant Facebook plėtinį apklausti galite visą pasaulį. Apklauskite didžiausio pasaulyje socialinio tinklo naudotojus. Sužinokite jų nuomonę, kas patinka ir kas - ne. Gaukite rezultatus lanksčiu ir patogiu būdu, ir naudokite su įvairiomis bendravimo priemonėmis.
Skaityti daugiau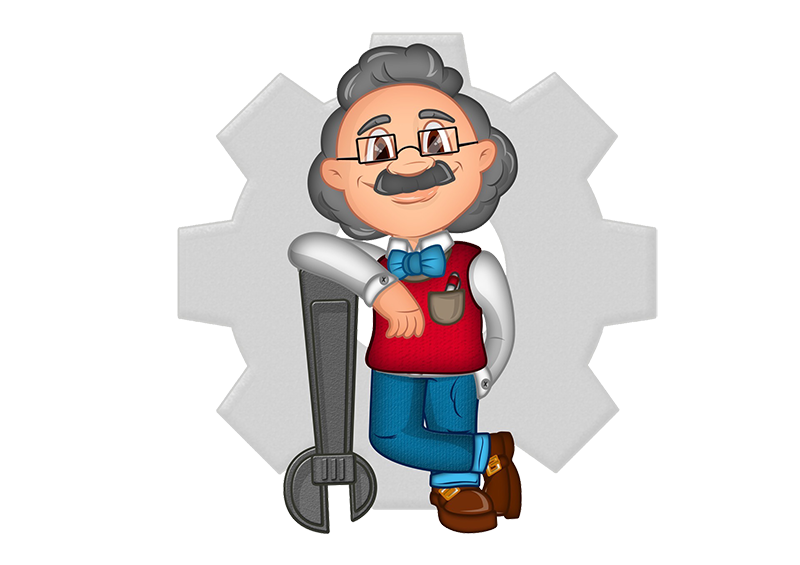 Integrations for Examinare Survey Tool
There are more than 20 integrations of Examinare Survey Tool into other services available. Survey system is also fully functional with our own API connection.
Skaityti daugiau
Help Pages
In our Help Center you can find all the needed information on how to create and conduct a successful survey. It also contains video tutorials, so that usage of the Survey System is not only described, but demonstrated also.
Skaityti daugiau