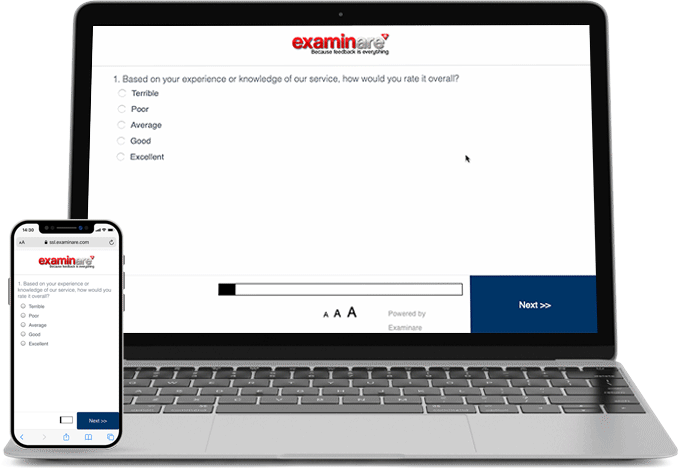 Helpoin tapa luoda kyselyitä internetissä.
Mielipidetiedustelut, kyselyt, gallupit, tutkimushankkeita ja puhelintutkimuksia.
Yleisön tavoittaminen useiden viestintäkanavien kautta.
Helppoa analysointia ja raportointia.
Käännetty & lokalisoitu yli 35 kielelle.
Korkein turvallisuus ja tietoturvallisuus.
Read more
Modules and Software Suites Connected to Examinare Services.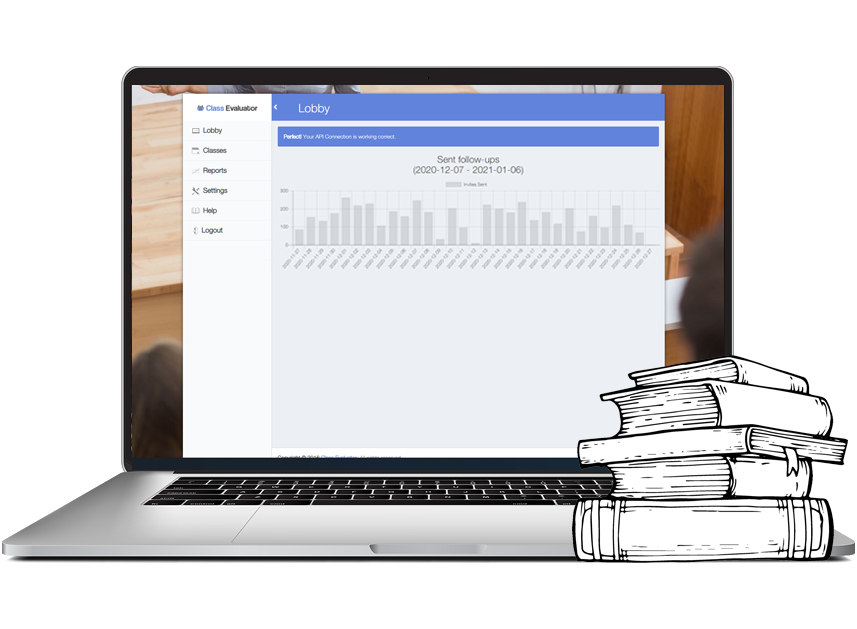 Automatic Training Course Evaluation made Easy and Powerful.
Automaattinen harjoituskurssiarviointi.Arvioi harjoittelukurssisi helppokäyttöisellä automaattisella tyytyväisyyskyselyjen ohjelmistolla. Class Evaluator sisältää täydelliset konsultointipalvelut, joiden avulla luot kaavoja koulusi arvioinneille ja luot yrityksellesi räätälöidyn automaattisen virran.
Lue lisää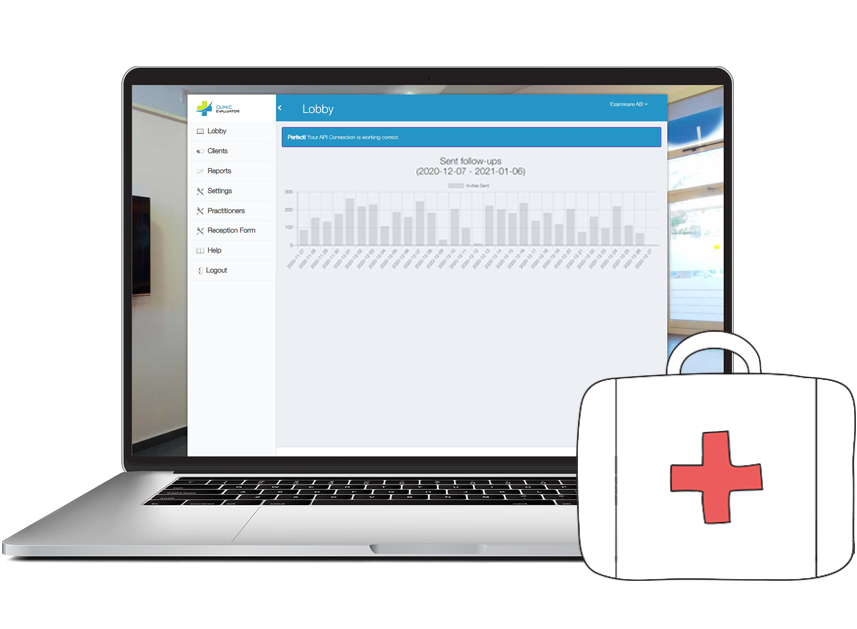 Customer Surveys for Clinics made Automatic and Secure.
Examinare Clinic Evaluator helps clinics to improve their communication with patients and increase work effectiveness.With Clinic Evaluator managers have the ability to control patient satisfaction and the quality of provided services.
Lue lisää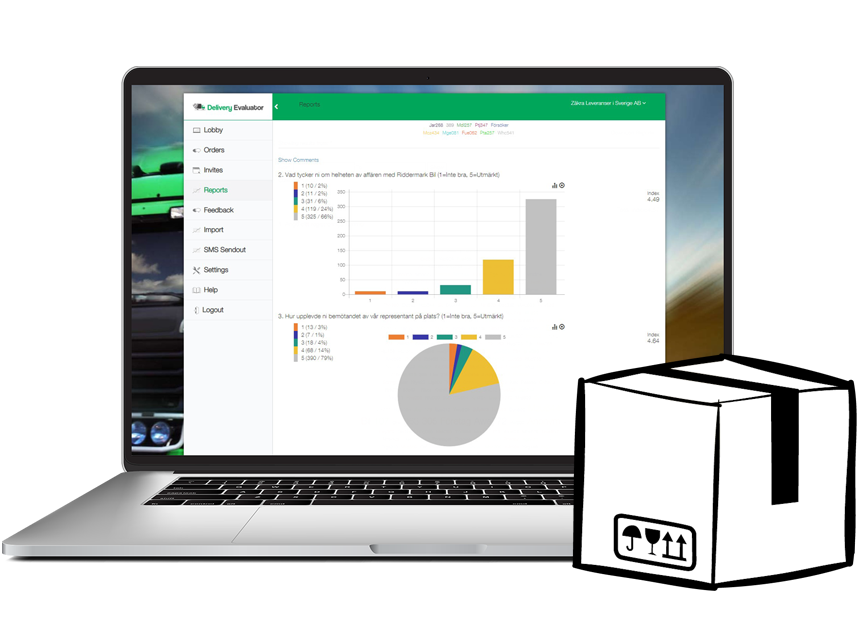 Delivery Feedback Surveys, made easy and automatic!
Examinare Delivery Evaluator helps to evaluate performance in ecommerce, delivery and one-time purchases.With Delivery Evaluator, business owners get the tools for controlling satisfaction of their customers with the received orders, their delivery and overall work of the company. 
Lue lisää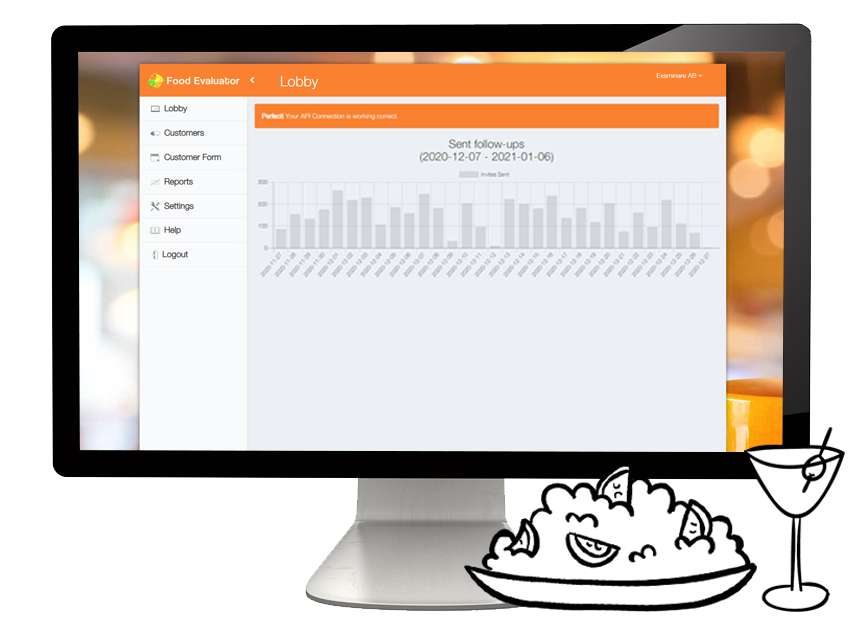 Restaurant Surveys made Automatic and Professional.
Examinare Food Evaluator helps restaurants and other food establishments to anticipate customer needs and serve them better.With Food Evaluator managers can control their customer satisfaction and the quality of staff services. 
Lue lisää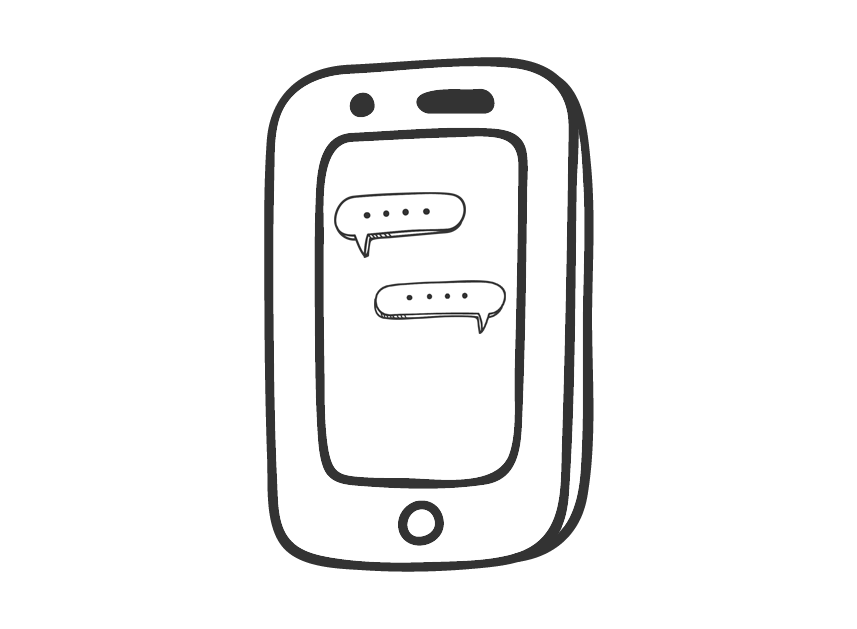 SMS voting systems and SMS surveys created for you in mind.
Pocket Response gives you a number of tools to help you get feedback on your lecture, marketing campaign or support / feedback. Our system is based on the robust and reliable platform Examinare and gives you access to a very robust platform for large SMS campaigns, SMS surveys or SMS polls easily and affordably.
Lue lisää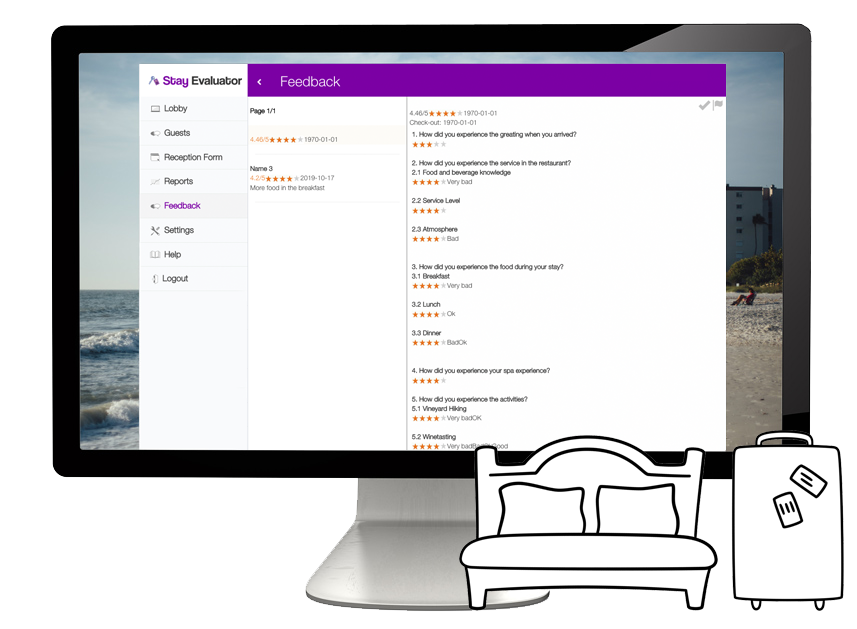 Hotel Reputation Management made Powerful and Secure.
Online Reputation Management Software for Hotels with Customized Guest Surveys.With Stay Evaluator hoteliers know what their guests really think and act on faults to make their property better and more profitable. With our Online Reputation Management Software with built in hotel satisfaction survey do we not only gather guest feedback but also send guest surveys made by real survey professionals. We do not use survey templates, we use human knowledge accumulated from over 20 years of experience with guest feedback. 
Lue lisää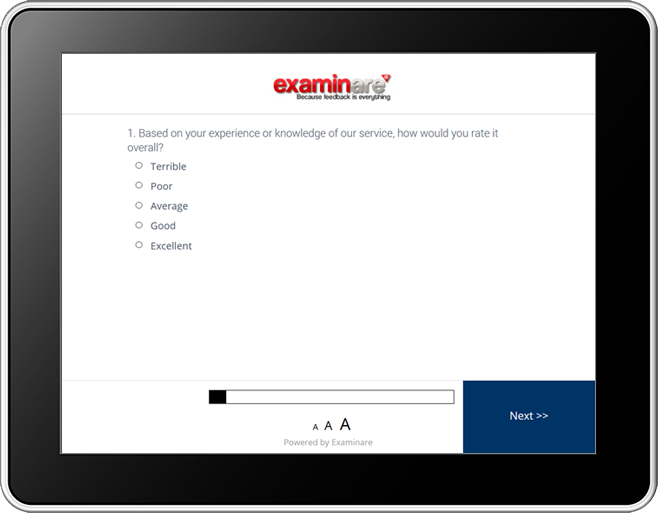 Powerful System for Survey Kiosk Powered by the Examinare Framework.
With Examinare Gadgets solution you can turn your tablet into a Survey Kiosk by simply installing an app and get all the power of professional surveys instantly. You can create a Survey Kiosk spot for conducting various types of investigations such as Service Evaluation, Exit surveys, Field Researches, or simply let your customers leave their feedback without any interaction with your internal staff. 
Lue lisää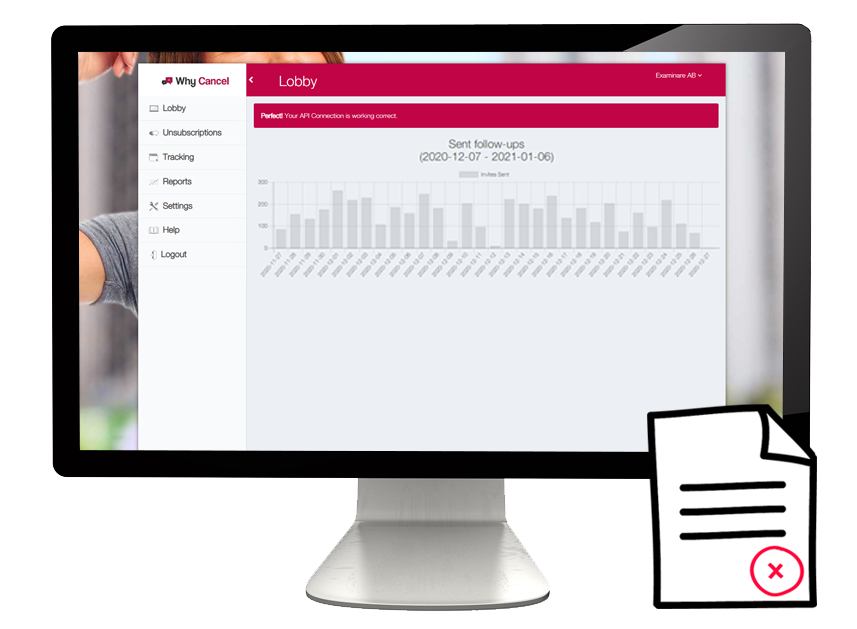 Anti-churn with real customer questionnaires that convert.
Examinare Why Cancel helps companies to find out true reasons for contract cancellations and how to win back their customers.Why Cancel assists companies to understand how to be better by studying the cancellations in their business. We help Online magazines, Gyms, SaaS, Electric Companies, Internet Service Providers and companies who provides online subscriptions and services.
Lue lisää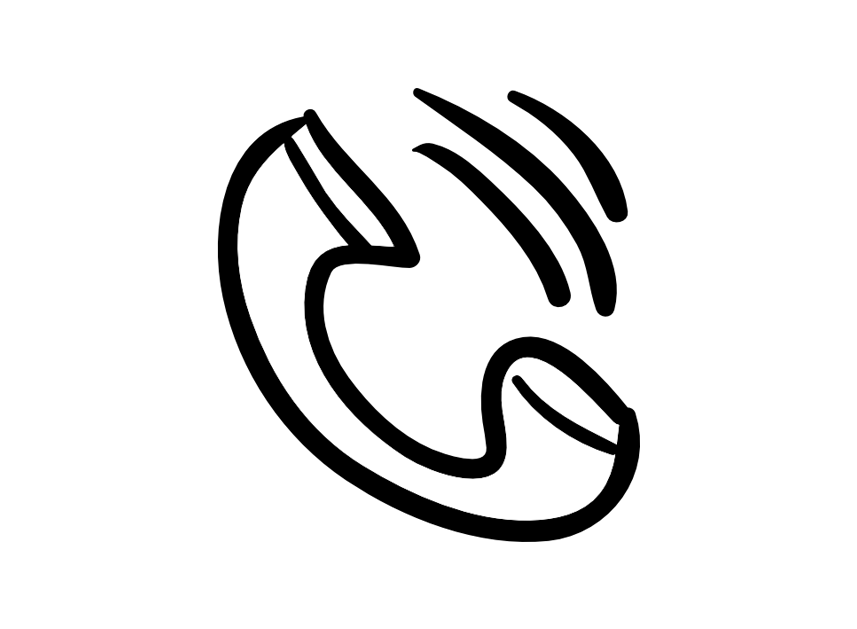 TAVOITA KAIKKIA EXAMINAREN PUHELINKYSELYILLÄ.
Examinare on muutakin kuin vain tehokas tutkimustyökalu verkossa. Tarjoamme myös puhelinlinjalaajennuksen ja voit lisätä tämän palvelun Examinaren tilillesi. Puhelinkyselypalveluyhteytemme voi soittaa mihin tahansa numeroon maailmassa hämmästyttävään hintaan. Meillä ei ole mitään rajoituksia sille, kuinka monelle vastaanottajalle voidaan soittaa. Ainoat rajoitukset ovat Examinaren tilisi asettamat rajoitukset.
Lue lisää