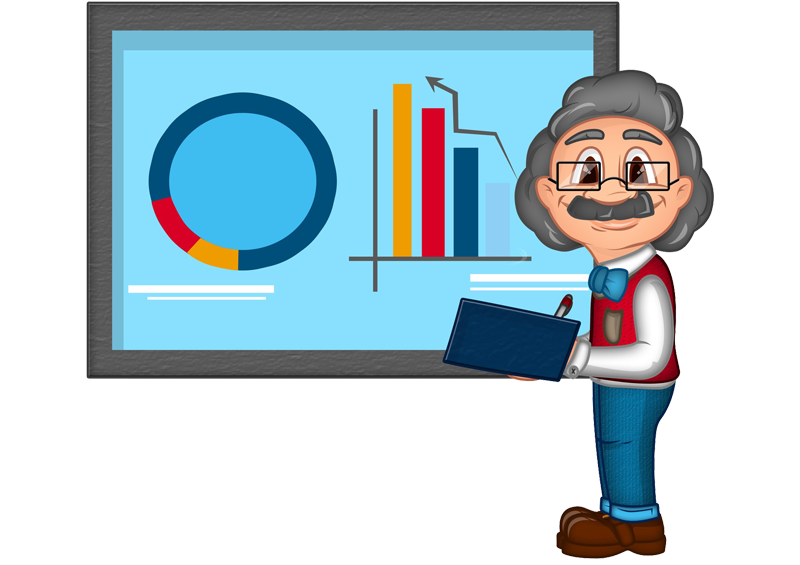 Our Polls are not only Polls, they are Magic!
We noemen het Magic Polls, lees meer en ontdek waarom!
Magic Polls™ is een technologie ontwikkeld door Examinare, die u polls laat creëren met behulp van stemmen via internet of SMS met een brede keuze aan mogelijkheden en instellingen.
Polls via SMS, installeer binnen 2 minuten.
Magic Polls™ via SMS wordt geïmplementeerd doordat u een pollvraag invoert en zodra u op de knop klikt, kan elke mobiele telefoon in de wereld een antwoord via SMS terugsturen. U krijgt direct de verkorte SMS-code, die elke ontvanger invoert voorafgaand aan hun antwoord in de SMS, en Examinare verwerkt deze in uw Poll.

Het installeren duurt 2 minuten en u kunt uw eerste Magic Poll creëren zodra u uw account bij Examinare heeft aangemaakt. We kunnen u uiteraard op verzoek voorzien van een lokaal nummer voor de beste prijzen in de wereld.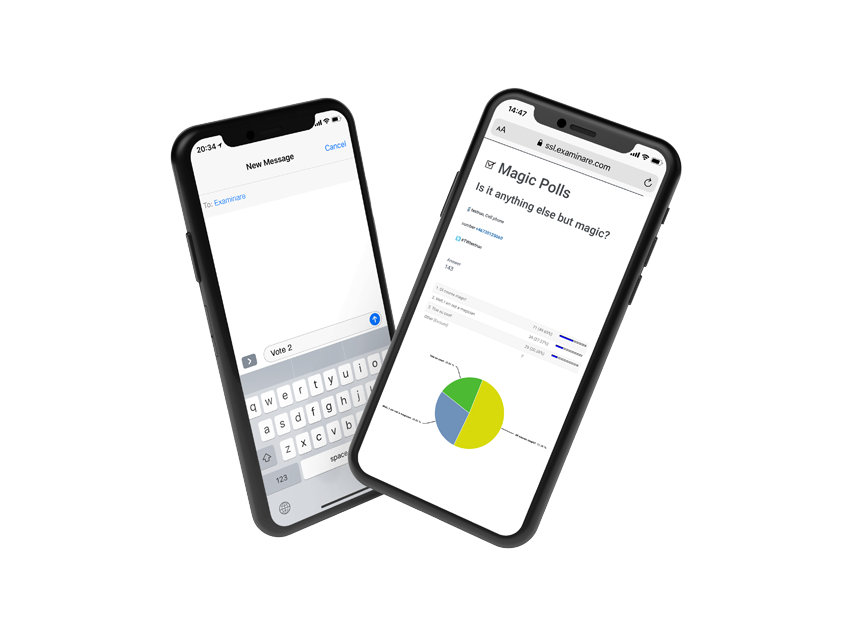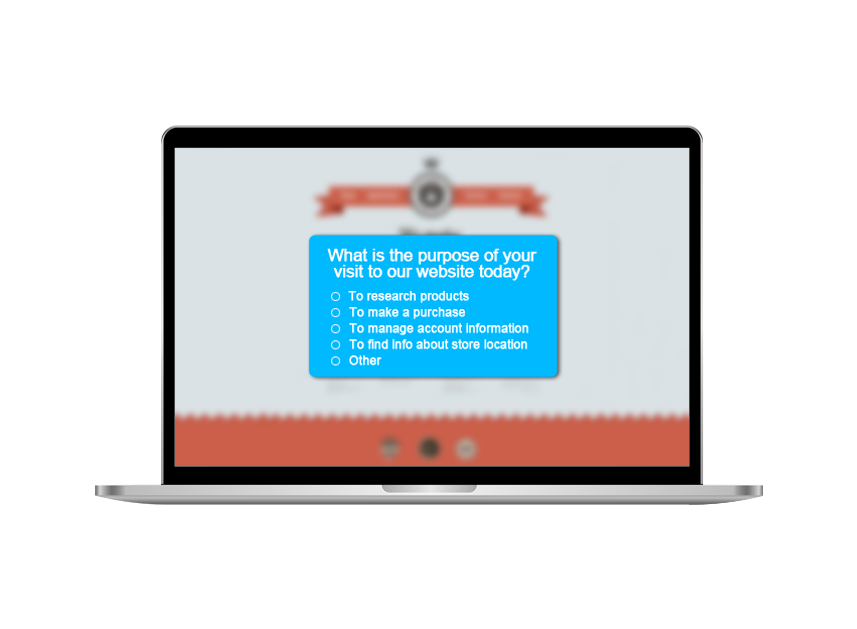 Stemmen via website.
Zodra u uw vraag heeft toegevoegd aan de Magic Polls™, bent u klaar om deze te implementeren op uw website. Neem de HTML-code over en kopieer deze naar uw website. Het is niet nodig om een HTML-code te veranderen als u vragen of antwoorden aanpast. Magic Polls™ zal de inhoud van het HTML-formulier updaten als u aanpassingen doorvoert binnen Examinare.


Stemmen via Twitter.
Alle Magic Polls™ zijn aangesloten op Twitter. Met een simpele tweet kunnen uw gebruikers hun stem inbrengen. (Uw gebruiker moet het account bij Twitter autoriseren). Stemmen via Twitter is gratis en kan worden gebruikt in klaslokalen en tijdens conferenties.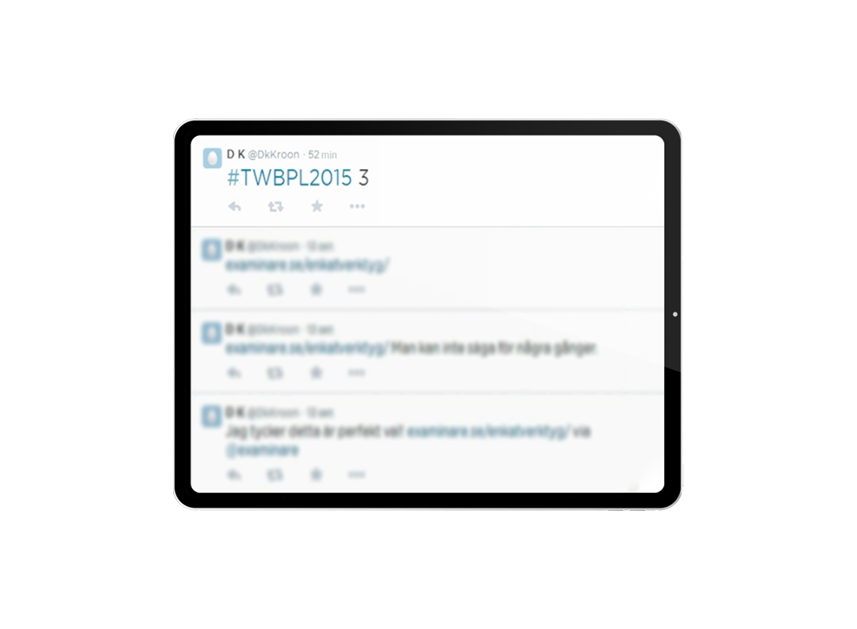 Prijzen
Business Account
26 EUR
Prijs / maand
Testrun for 7 days
Unlimited Answers, Polls & Recipients
Publish 3 Surveys at the same time
Pre-made Template Library
Email Support
Live Chat Support
Phone Support
1 Administrative User
Additional users 50% discount
Get 10% of Yearly Subscription
Unlimited Account
69 EUR
Prijs / maand
Testrun for 7 days
Unlimited Answers, Polls & Recipients
Publish Unlimited Amount of Surveys
Pre-made Template Library
Email Support
Live Chat Support
Phone Support
Examinare Modules & Integrations
Access to Examinare API
Personal Account Manager
1 Administrative User
Additional users 50% discount
Get 10% of Yearly Subscription
Personal Account
17 EUR
Prijs / maand
Unlimited Answers, Polls & Recipients
Publish 2 Surveys at the same time
Pre-made Template Library
Email Support only
1 Administrative User
Additional users cannot be added
Get 10% of Yearly Subscription