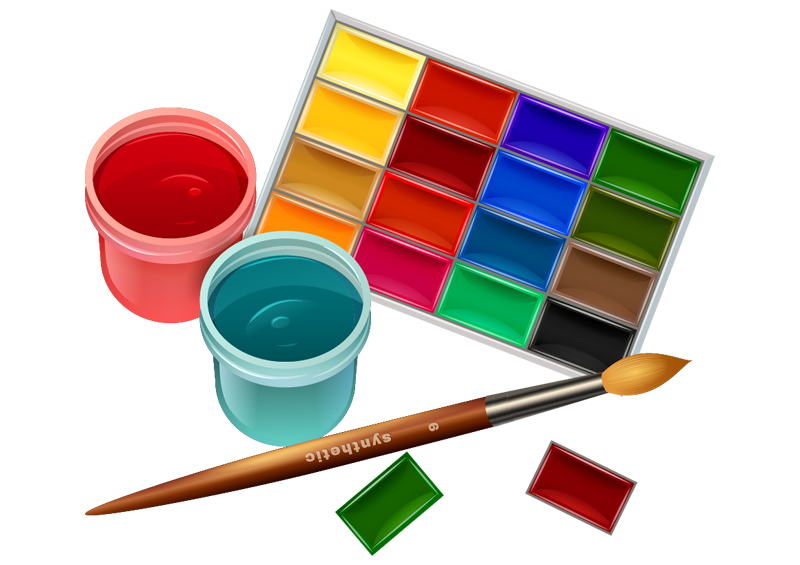 Layout in Examinare Survey Tool.
What makes your recipients willing to answer? Stylish design or functionality that everyone understands? With Examinare survey tool you do not have to choose! We have both.
Logo, survey's colors and form, Start Page, Thank You Page, font size and many other layout features are customizable. You can let your imagination fly and make the survey look just the way you need without any limitations.
Oma logo ja muokattava kyselynäkymä.
Käytä omaa logotyyppiäsi ja graafista tyyliäsi yhdellä hiiren klikkauksella tai käytä edistynyttä CSS-muotoilukoodiominaisuutta. Jos muutat logosi, voit päivittää kaikki kyselyt vaihtamalla logotyyppiä yhdestä paikasta. Jos sinulla on projekteja, jotka tarvitsevat erillisen tyylin, voit käyttää sitä erikseen yhtä helposti kuin päätyyliäsi samassa organisaatiossa tai projektissa.

Huolestuttaako huono näkökyky? Examinaren avulla pystyt hallitsemaan sitä, kuinka hyvin näet kirjaimet tietokoneesi näytöllä. Kaikilla kyselylomakkeilla on toiminnot huonoa näkökykyä varten. Yhdellä hiiren klikkauksella kaikkien hakulomakkeiden tekstiä voidaan hallita ja laajentaa suurempaan kirjasinkokoon.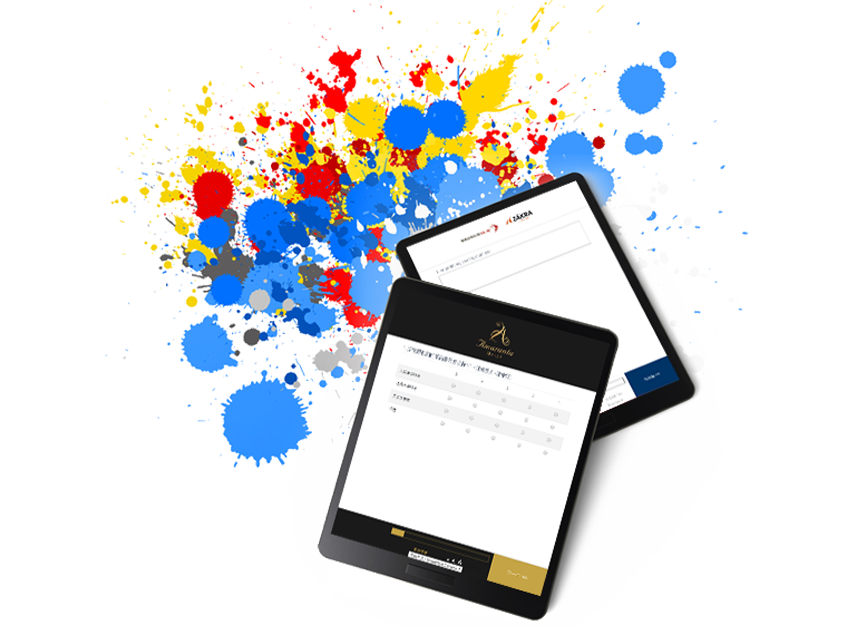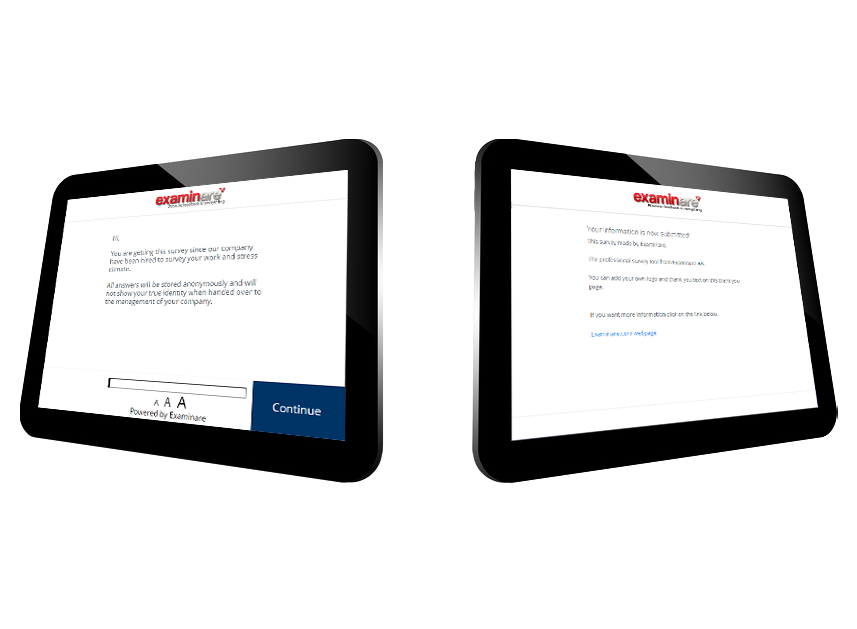 Kuvaile tutkimuksesi aloitussivulla ja päätä se kiitossivulla.
If you want to start your survey with general information about your company's purpose, just activate a Start Page on the survey form.

You are also welcome to use a Thank You Page! It will appear every time a survey is finished, and will be set for all your surveys.




Hinnat
Business Account
26 EUR
Hinta / kuukausi
Testrun for 7 days
Unlimited Answers, Polls & Recipients
Publish 3 Surveys at the same time
Pre-made Template Library
Email Support
Live Chat Support
Phone Support
1 Administrative User
Additional users 50% discount
Get 10% of Yearly Subscription
Unlimited Account
69 EUR
Hinta / kuukausi
Testrun for 7 days
Unlimited Answers, Polls & Recipients
Publish Unlimited Amount of Surveys
Pre-made Template Library
Email Support
Live Chat Support
Phone Support
Examinare Modules & Integrations
Access to Examinare API
Personal Account Manager
1 Administrative User
Additional users 50% discount
Get 10% of Yearly Subscription
Personal Account
17 EUR
Hinta / kuukausi
Unlimited Answers, Polls & Recipients
Publish 2 Surveys at the same time
Pre-made Template Library
Email Support only
1 Administrative User
Additional users cannot be added
Get 10% of Yearly Subscription