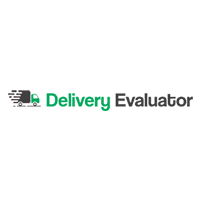 Delivery Evaluator
Delivery Evaluator – Delivery Feedback
About Integration
Delivery Evaluator is one of the easiest platforms for Examinare users to setup Delivery control checks automatically. The philosophy is very simple, when an order is placed it will be preconfigured in Delivery Evaluator and email, name etc is put into the recipient inside your Examinare survey tool account.
On the storefront.
On your website a small banner will show to your users that you use an external system Delivery Evaluator for the survey. The same time this banner is shown the recipient has been added to the system.
When a delivery is made.
When a order is marked as shipped a banner is loaded with the included key and ordernumber inside your administration system. After this banner is loaded the administrator will see in the banner that the follow-up is scheduled. Delivery Evaluator will then follow-up all orders according to the settings.
You can setup both the initial email and the follow-up email directly inside Delivery Evaluator and this service is included for all that is using Examinare Unlimited accounts.
All results has a CSAT (Customer Satisfaction Score).
All results display inside Delivery Evaluator with CSAT calculations, this makes it easy for you as the store-owner to check your satisfaction score as your orders are getting shipped.
Installation Instructions
To get started with Delivery Evaluator then contact Examinare and order an account.