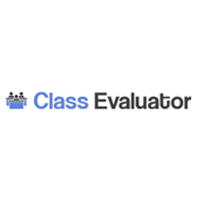 Class Evaluator
Course Evaluation Survey Tool
About Integration
Class Evaluator is one of the tools included with Examinare, Class Evaluator makes it easy to make ongoing course evaluations. All you need todo is to setup the settings inside the tool and Examinare will work together with Class Evaluator to bring you Course Evaluations with included CSAT.
Installation Instructions
Implementation.
To start using Class Evaluator you will need your credentials for your Examinare Customer Zone and your API-details from your Examinare account. You then login to Class Evaluator with these details and from there from you can then setup all the steps for making Class Evaluator work for you.
Examinare will support you all the way.
As soon as you have started on the implementation of Class Evaluator, contact Examinare Support Team at support@examinare.com and do not forget to send Examinare CompanyID and from the email connected to your Examinare Survey Tool account.
We are looking forward to helping you get started.