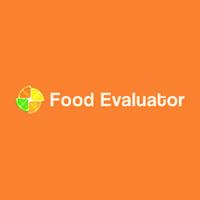 Food Evaluator
Satisfaction Surveys for Restaurants and Coffee Shops.
About Integration
Satisfaction Surveys for Restaurants and Coffee Shops.
With Food Evaluator you can easily setup a Customer Satisfaction Survey for your Restaurant or Coffee Shop. All you need is to setup survey and load Food Evaluator on your tablet or smartphone.
After Meal or Buy.
Your guests have enjoyed the meal in your restaurant or have just bought a coffee in your shop. With Food Evaluator loaded on your tablet or phone and you hand it over to your customer to answer the survey. You can of course send out the survey to their email.
Your customer answers the survey.
After the customer has answered the survey him/her can be imbursed for the participation by you. All responses are marked with time and day so that you can track food quality, service etc.
See results in real-time.
After receiving feedback you can follow the results in real-time. See your new menus preformance according to the older menu. See how your customers grade your staff service. Make adjustments to your business according to your customer feedback.
Installation Instructions
To get started with Food Evaluator then contact Examinare and order an account.