News
Measure the effectiveness of your training courses and find out how you can improve them with Class Evaluator.
2019-09-16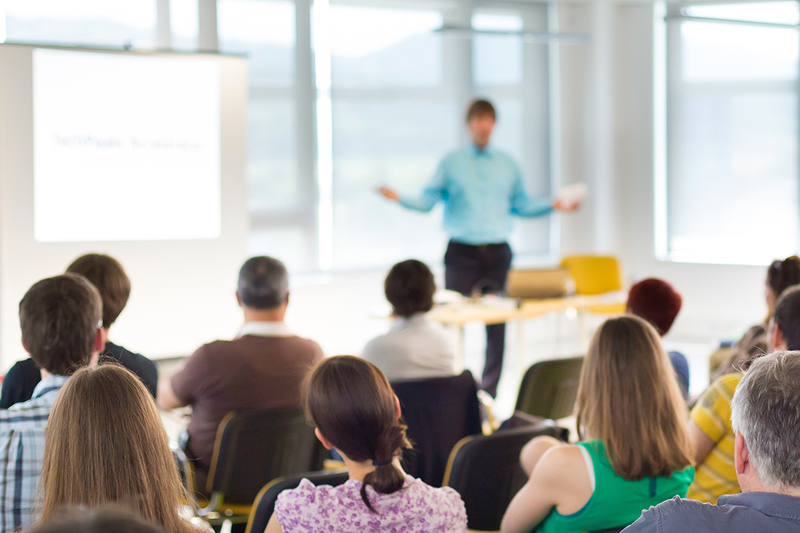 Assess the success of your training sessions, analyze the participant reactions, enhance the course content and track your progress over time. Class Evaluator will let you control the progress of your courses and bring invaluable insights on the development by letting your students share their opinions.
You can instantly create a class and import its participants, set up automatic surveys sending with certain delay after your sessions, browse live reports and many more.
Get expert help for your first survey.
If you have a blurred understanding of how to organize a successful research and need a guidance on your first survey or just want to know how to make it in the right way and receive maximum quantity of responses, our expert team is always ready to help you. This service is included in all prices plans.
We will organize an online meeting between you and one of our experts, which will examine your current situation, goals and needs in order to develop the optimal survey plan and the questionnaire itself. Thus, you can be sure in receiving the ready-made tool of collecting the answers you are looking for in the needed format.
Import classes from any office software with few mouse clicks.
In Class Evaluator you can create classes and input the participants manually or use a quick import function. You can import participants from any office software like MS Office, Google Docs, Open Office, Libre Office etc., by simple copy-pasting and the system will automatically insert the data into the correct fields.
If you work with the same classes or groups, then you create them once in Class Evaluator and then just choose from the appropriate drop-down menu.
Send surveys with invitation text to your course participants automatically.
Class Evaluator lets you send your surveys to class participants by choosing the corresponding class and entering the text of email invite. On the contrary, you can automatize your work with surveys by specifying, when you want the participants to receive your questionnaire: right after the end of the training course session or a few days later.
When the time you have set comes, all the surveys will be distributed, sending statistics gathered and the reports start generating by the system automatically. You can also turn on the reminder sending, if the respondents do not give their answers in due time.
Explore the live results and make grounded and timely changes in your training sessions.
Class Evaluator collects all the responses to your questionnaires and forms graphics and reports on their basis. While exploring the results in live mode at any time, you can quickly see the numbers of responses and the aggregated statistics in charts. In addition, advanced reporting functionality includes results filtering by class, date range, tutor, course etc. and Satisfaction Index calculation.
Reports are available from any computer or gadget with internet access.
Start using Class Evaluator today or contact us for receiving help.
You can check all the actual account types of Class Evaluator on our Prices page and choose the one, which suits your needs the most. The instructions on connecting your survey to Class Evaluator, importing participants or setting up automatic survey sending can be found in our manual on site (check the main menu).
For the additional questions, integration or setup help, custom project requests or any other kind of assistance, please contact us by toll-free phone number or online chat on site during Swedish working hours. You can also send us an email at any time and receive a response within 24 hours.
This article is about Class Evaluator.
Our service for Automatic Training Course Evaluation.
Read More
Contact Examinare
+46855926800

Price Quotation
Find out how Examinare can help you! One of our Examinare experts will contact you shortly to discuss your needs and how you can benefit from Examinare Solutions.
Fill in the form and we will contact you shortly.