News
The perfect solution: Customer Satisfaction Surveys for Pizza Companies.
2019-03-01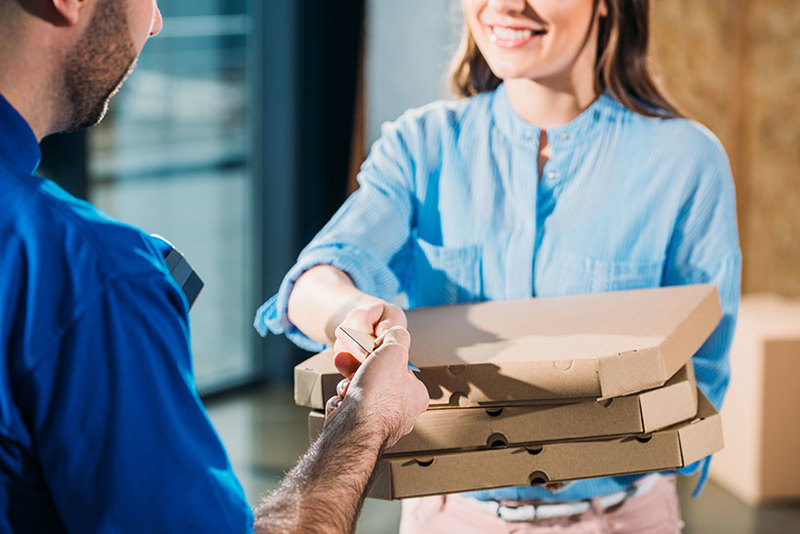 How often do you ask your clients for their opinion about the received order and its delivery? Do you know what impressions you will make on new customers and how did they feel about the service? Will they buy again? Customer insights are important for any business, but often making and sending customer satisfaction surveys one by one turns to be a rather troublesome and time-consuming work.
What if we say you, that you can gather regular customer feedback without paying any time to managing the process and sending surveys manually?
Delivery Evaluator is a smart system that fulfils its work automatically in the background.
The main task of Delivery Evaluator is to do its work without distracting staff from its basic duties. When a pizza or any other order is made on your website, our system registers customer name, order number and other related data (of your choice). It is already ready that the customer may cancel the order or make it few days in advance, so no actions concerning surveys are needed. When the delivery man passes the order to the customer and indicates it inside your internal system, Delivery Evaluator catches the information, matches it to the previous order data and then schedules the satisfaction survey invites. It can be done either the same day or with certain delay in time, if you consider so. When the customer gives the answers, system analyzes them, generates appropriate charts and calculates important performance indicators.
Delivery Evaluator is the next level system for learning customer satisfaction. It is not only constructed in the way that takes into the account all the features that are needed and unique for pizza companies. Due to the automation of the process, it doesn't take any additional time of the workflow to register recipients or choose and send surveys both from the site administrator/operator and from the delivery man. Last but not least, because of automatic tracking of order and user data, it allows to exclude the unnecessary questions from the survey itself, thus making it shorter and more exact. It significantly increases the probability of receiving answers from the customers.
Order an Delivery Evaluator account and improve your customer relationship.
You can already start by ordering one of our starter packages for your business, info is on the price page. If you need an individual solution then contact us with your customers. The process with us is a pleasure and we are looking forward into working with you.
This article is about Delivery Evaluator.
Our service for Delivery Feedback Surveys.
Read More
Contact Examinare
+46855926800

Price Quotation
Find out how Examinare can help you! One of our Examinare experts will contact you shortly to discuss your needs and how you can benefit from Examinare Solutions.
Fill in the form and we will contact you shortly.