News
Meet Stay Evaluator, a perfect feedback tool for the hotel business.
2016-07-02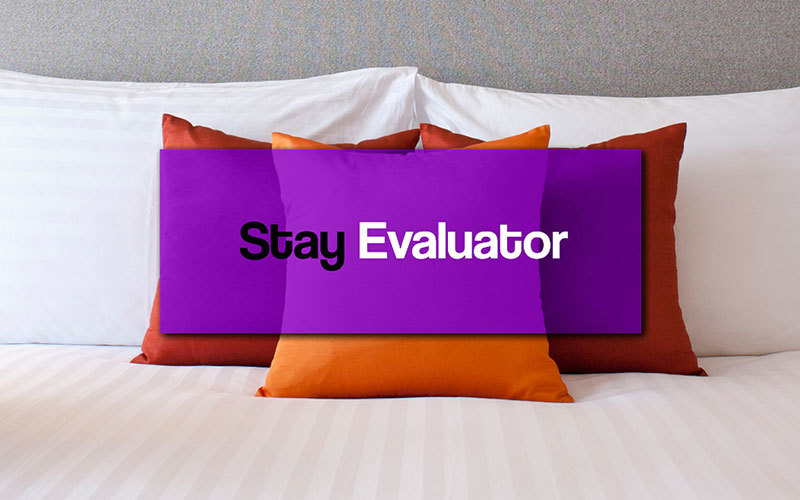 Examinare grows every year and lately, we were receiving a lot of requests from hotel managers. They needed not just a standard survey tool, but a more industry-oriented solution, which would automate controlling guest satisfaction and at the same time provide more opportunities for expanding their business. That's how in cooperation with hotel managers Stay Evaluator was born.


What were the main hotel managers' requests?
1. The tool has to be mostly automatic with as little as possible operations of staff.
If the tool requires a lot of time to learn, implement, integrate into the workflow and also bites off a great piece of the interaction process between hotel staff and customer, then would its benefits prevail over the spent effort and potential money loss? Of course not. That is why we developed Stay Evaluator with reliance on principle "Set-and-Forget". The setup is almost momentary, while the checkout form for the hotel reception takes less than 20 seconds to fill out.
2. Gathered data has to be available immediately and the stats should be easily filtered by day, time, hotel staff and the type of guests.
The whole feedback process makes no sense if you can't see and work on the gathered data properly. We implemented an extensive filtering into the Reports section of Stay Evaluator. Also, for the ease of understanding what's going, we added the industry-standard index called CSAT (Customer Satisfaction Score), which is being calculated for the each section separately and also shows the overall Satisfaction of Guests. Controlling the staff, identifying the problem areas and immediately solving the arisen problems is the best thing you can do to improve guests stays and also turn negative customers into your loyal followers.
3. The tool should include several language versions of the questionnaires for the guests from different countries and they should be easily switched, if necessary.
You can never know whom your hotel will attract next time and what their requirements will be. But you surely want to understand, what is inappropriate and what is the must for people from different places of the world. It's always a good habit, to pay attention to your guests in their native language. For the ease of this task, we added a simple language switcher to Stay Evaluator. Now it's a question of a second to follow-up your guest with an increased chance of receiving feedback. Stay Evaluator staff can also help you with the translation of your questionnaires into any language in the world.
4. The hotel budget for customer satisfaction is often limited, so the tool has to be affordable.
The only thing in which we wouldn't go for compromise is quality. In numerous negotiations with hotel managers, we've found the golden decision. The monthly price for using Stay Evaluator is equal the price of staying a day in two budget rooms. How about that for affordability and the world-famous Swedish quality?!

Everyday changing world of hospitability requires more and more proactivity from the hotel managers. Low-price hostels, services like Airbnb and Booking, famous worldwide inn networks - the competition is huge. We consider that the best thing you can do in these circumstances is to meet your guests' expectations, while in a timely manner fixing any arisen misunderstandings or problems. Stay Evaluator is an easy-to-use, yet powerful tool for the hotels of any size. With it, we guarantee the growth of your CSAT. Be the next hotel to try Stay Evaluator and fall in love with it!
This article is about Stay Evaluator.
Our service for Hotel Reputation Management.
Read More
Contact Examinare
+46855926800

Price Quotation
Find out how Examinare can help you! One of our Examinare experts will contact you shortly to discuss your needs and how you can benefit from Examinare Solutions.
Fill in the form and we will contact you shortly.