News
Customer satisfaction surveys are more popular if they come from the hotel itself.
2015-10-01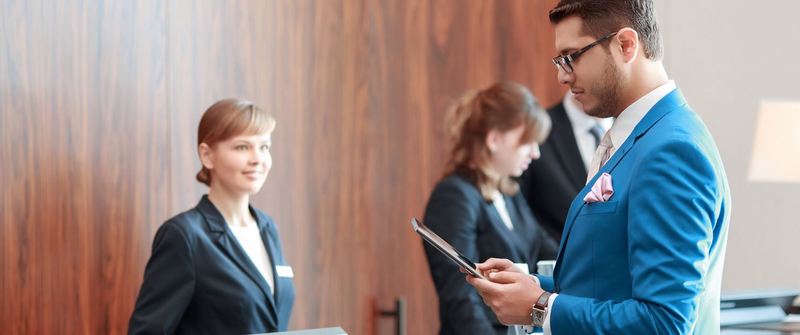 Customer surveys are becoming increasingly popular, especially directly from the hotel and the popularity of the general questionnaires from the booking pages has declined. "Customers want to help hotels to get better so that they can recommend people to stay there."
When guests have visited a hotel that does not quite measure up to the service level it has, not so often they will tell the staff. Normally only complaints about unclean and not sanitary facilities that are directly affecting the stay will be mentioned.
When a guest has been staying in a hotel with flaws that are hindering him to go back, the normal reaction is to tell everyone to stay away. If however, they get a follow-up survey that is formed well, and does not take too much time to answer, they will normally fill it in.
A normal follow up survey from a general booking site normally does not have the traction with customers, that makes them feel the need to fill it in. However, if the same Survey is sent from the hotel itself, the customer normally fills it in and also as much as 50% of the guests fill it in after they get the reminder email of the hotel customer satisfaction survey.
A large proportion of the complaints that are held back at the counter are valuable information that isis not reaching the concerned managers at the hotel except when the hotel themselves send the Customer Satisfaction Surveys.
If the hotel itself sends out the Customer Satisfaction Surveys it normally gets 50% answers, in case of using the correct solutions. Examinare AB supplies hotels with Hotel Customer Satisfaction Survey Solutions, where every guest is sent Satisfaction Surveys.
The Hotel Customer Satisfaction Surveys automatically calculate a Customer Satisfaction Index for all parts of the Hotel. A big part of the success of our Hotel Dashboard solution is that all the guests get a follow-up survey and every booking is mapped to background data.
Read more about this Hotel Customer Satisfaction Dashboard Solution here:
This article is about our Business Services.
Read more on how we can help you.
Read More
Contact Examinare
+46855926800

Price Quotation
Find out how Examinare can help you! One of our Examinare experts will contact you shortly to discuss your needs and how you can benefit from Examinare Solutions.
Fill in the form and we will contact you shortly.