News
Create an Airline Customer Satisfaction Survey with Examinare.
2013-10-16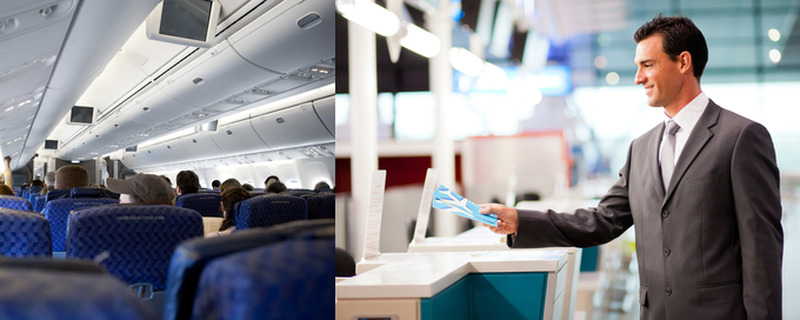 With our Airline Customer Satisfaction Survey Offer, we at Examinare will help you get started. If you want to get more time over, we can do it all. Airlines are getting more and more competitive. When airline customers book their flight, they will proceed with what is more important for them.
Before you start to create an Airline Customer Satisfaction Survey you might want to look at the business itself and plan out what is your main customer groups? Is it the business passenger or the consumer passenger? If you are mainly targeting the consumers, then you need to involve a special promotion for all clients taking the Airline Customer Satisfaction Survey. This way you will get a way of receiving more booking as well as find more information on what your customers think about your Airline.
Planning.
When you are planning your Airline Customer Survey you need to be precise on the questions in the Airline Questionnaire and make sure you are not wasting their time. Also you need to have a Survey Tool that works good with the mobile devices; that way you can have the customers enter their responses during the flight (if your planes have Wi-Fi) or directly when they are picking up their luggage. If you are mainly targeting Business passengers, then it might be a good idea to give away some millage because they have answered the Airline Customer Satisfaction Survey.
Questions for your Airline Customer Satisfaction Survey.
Now it comes to creation of your Airline Customer Satisfaction Survey. Now you have 2 ways of doing this: you can either create a questionnaire in a paper form OR you can use a Survey Tool for creating the questionnaire in digital form. When it comes to the latter, Examinare can surely help you create the questionnaire questions and analyze the results for you in one of our Survey Projects. We have long experience in the survey field and have done many projects like this.
If you pick to make your Airline Customer Satisfaction Survey in paper form then it is a good idea for you to form the questions really simple and easy to answer. Questions should be like "Did you enjoy your flight with us?" and "Did you have any problem in checking in your baggage?". The most common mistake made by Surveyors is to overdo their paper questionnaires or surveys. It can result in people getting irritated and do not want to complete the questionnaire. Another mistake is to have the customers send in the results by mail. How often has it happened for you that when you come home, the only thing on your mind is to answer the Airline Customer Satisfaction Survey and put the letter in the postbox? Not many times we think and you are not alone on that.
Benefits of Examinare Survey Tool.
The main benefit for the corporations, especially the airline corporations is that when the customers have booked their ticket and checked-in, then Examinare Survey Tool can sync against your Database and create the questionnaires while your passengers are on the flight. When they arrive, they will get an SMS or an E-mail (what everyone likes to use) and they can answer when they can. Normally the people who are more than satisfied and the people who are not satisfied will answer directly. If you add a promotion to all who answer, you can reach over 30% responses.
To get started with your Airline Customer Satisfaction Survey contact us at Examinare and we will help you Plan, Execute and Analyze your results and help you target your customers' habits and opinions.
This article is about our Business Services.
Read more on how we can help you.
Read More
Contact Examinare
+46855926800

Price Quotation
Find out how Examinare can help you! One of our Examinare experts will contact you shortly to discuss your needs and how you can benefit from Examinare Solutions.
Fill in the form and we will contact you shortly.