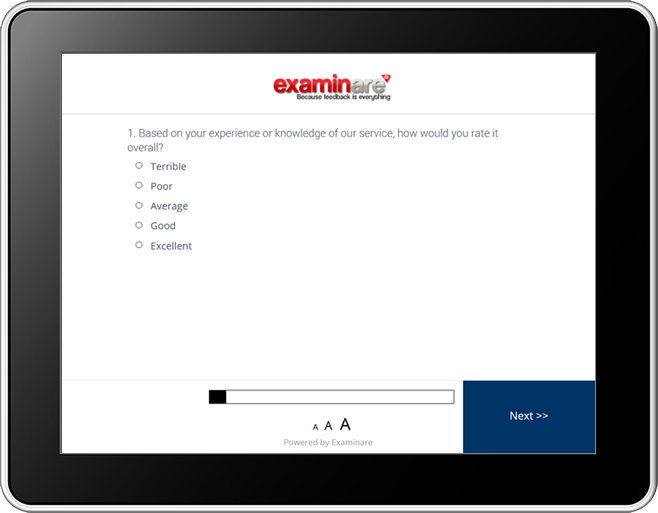 Powerful System for Survey Kiosk Powered by the Examinare Framework.
With Examinare Gadgets solution you can turn your tablet into a Survey Kiosk by simply installing an app and get all the power of professional surveys instantly. You can create a Survey Kiosk spot for conducting various types of investigations such as Service Evaluation, Exit surveys, Field Researches, or simply let your customers leave their feedback without any interaction with your internal staff.

Key features in our Survey Kiosk System
Works directly with your Examinare Account
Create Surveys/Polls and display them on your Examinare Gadget device for collecting the answers. Unlimited ways of survey implementation and advanced functionality is available inside the system.
Survey loop
Once a survey has been completed by the respondent, it automatically refreshes and loads from the beginning or displays a thank you page for a short time. This behavior can be easily set up inside the settings in Examinare system.
Kiosk Mode
Examinare Gadgets runs in Kiosk mode, which means it is fully protected from the unauthorized actions of respondents and cannot be exited or closed without the password (being set inside your Examinare account).
Customize the appearance of surveys as you wish
Change the design and overall impression of your surveys, make them look and feel according to your needs and goals easily. Change any survey settings on the go at any time.
Auto reset
Survey is automatically restarted, if the device is abandoned by the respondent. This way you can be absolutely sure, that your survey flow won't get stopped and will continue from the beginning, if someone starts answering and then leaves without finishing all the questions.
Not only Surveys and Polls
Examinare Gadgets solution can also display your website, Dashboard, Signup page, graphics etc. If your computer is able to load it, the same thing is true for your Gadget App.
Ready to receive MORE than just a smiley as a feedback from your clients? Then you are at the right place.
Examinare Gadgets are made for people, who want to do real researches, understand their clients better and not just catch the emotions (in the form of smileys), which are almost impossible to interpret in the right way. Using the power of the full stack professional Examinare survey solutions behind Gadgets app, you can organize and implement researches of any complexity, thus receiving all the sought-for information. Examinare Gadgets is an easy way to organize a research campaign with help of a normal tablet and display Surveys, Polls and more directly on the device screen without any tricks or tiring adjustments. "Set and forget" principle has never been so eloquent! Your Kiosk Survey Software easy and fast.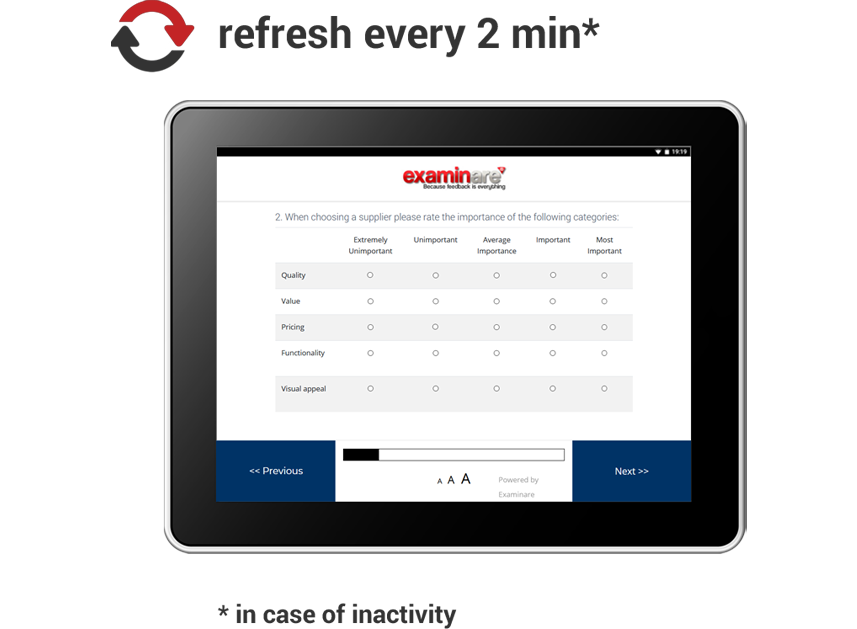 Examinare Gadgets – Do more with surveys.
Examinare Gadgets app is not limited with a strict set of functionalities like creation of the survey, displaying the questions and collecting the answers. It can also be used, e.g., for visitor registrations in the system before taking part in the survey. Generally, inside Examinare Survey Tool you are able to control the survey flow however you want.
Setup the system to start at exact time.
Control when and how the Survey/Poll shows in the Gadget.
Set a timeout that makes the device restart the survey after certain period of inactivity.
Adjust the behavior and displaying of the welcome and thank you pages.
Use Skip-logic, survey translations, advanced or simple question types and all the other functions available in the full stack Examinare Survey System.
Examinare Gadgets – Not only collect the Survey Results, display them!
Examinare Gadgets app is also great at displaying the results in the form of rich graphics and charts. After the feedback is received, it is being thoroughly analyzed and can be easily presented to you in the desired form. You can filter the results by the needed criteria, generate reports of any complexity and even show live results in a "Dashboard-like" form. 
Activate the desired chart type, choose the parameters and display your analyzed results in the most informative and descriptive form.
Export the collected results into the most popular file formats like Excel, Word, Pdf, SPSS.
Receive daily and monthly reports on your email automatically.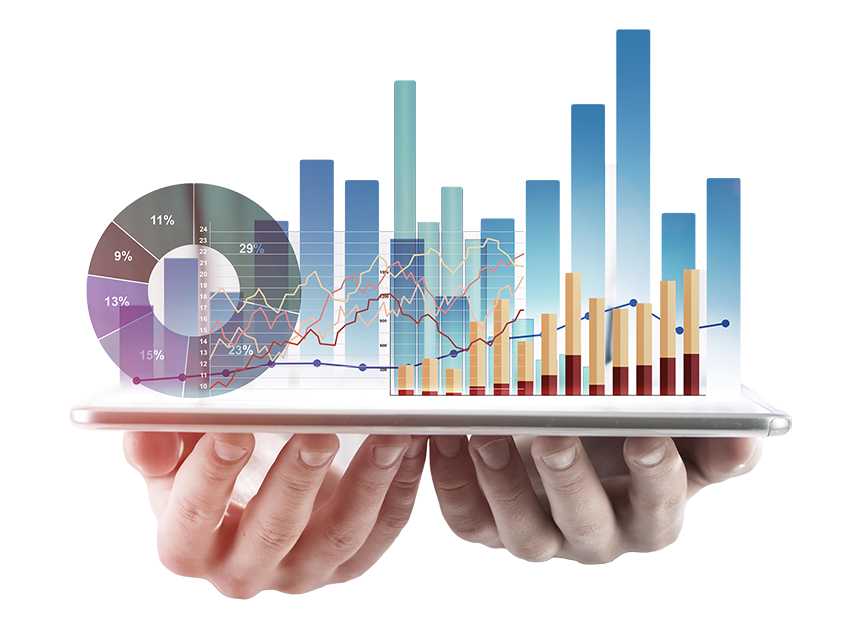 Pryse
1 Gadget
21 USD
Prys / maand
1 Device
Full device control
Android App
Full Kiosk-mode
Show Questionnaire
Show Data
Show Website
Use for online testing
Connects to your Examinare account
Examinare API
5 Gadgets
56 USD
Prys / maand
5 Devices
Full device control
Android App
Full Kiosk-mode
Show Questionnaire
Show Data
Show Website
Use for online testing
Connects to your Examinare account
Examinare API
10 Gadgets
89 USD
Prys / maand
10 Devices
Full device control
Android App
Full Kiosk-mode
Show Questionnaire
Show Data
Show Website
Use for online testing
Connects to your Examinare account
Examinare API