News
Market research in Germany
2019-12-09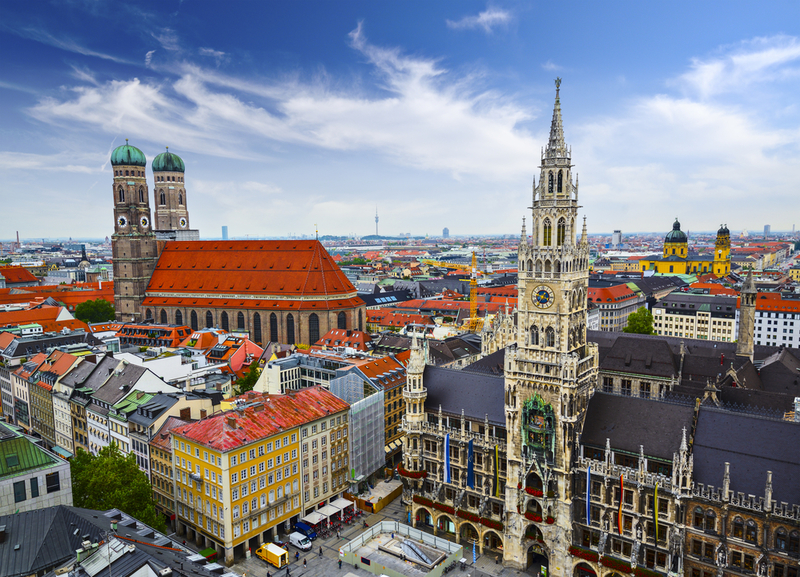 Germany, in Europe, arguably has the largest national economy in the entire Europe. In fact, it is the fourth largest by nominal GPD worldwide, and also the fifth by GDP (PPP). According to the IMF, the country as at 2017 accounted for around 28% of the euro area economy. Germany also is a founding member of the Eurozone and European Union.
Market research shows that in the year 2016, Germany registered the biggest trade surplus world-wide with a staggering $310 billion making it the largest capital in the exporting business globally.
In 2017, Germany, according to market research, has the largest manufactory economy throughout Europe and it's in fact not likely to be affected by the current world rampaging financial downturn.
The contribution of the service sectors in the country economy rack up around 70% of the total GPD, industry recorded 29.1% while agricultural sector has around 0.9%.
Growing Trade And Transport Channel.
Germany, according to Market research, deals majorly in vehicles, chemical goods, pharmaceuticals, machinery, electric products, as well as electronic equipment, basic metals, rubber and plastic and also food product.
Germany is also rich in salt, timber, potash and lignite. In fact, in the state of Lower Saxony, there are some minor sources of natural gas that are being utilized. Also, the German democratic republic mined for Uranium in the Ore mountains until reunification. Germany remains the 2nd largest exporting country worldwide and also the third most economy complexity state, according to the Economic Complex Index (ECI).
Germany has United States topping its exporting destination with ($111B) according to Market research, then followed by France with ($103B) with China in third with ($95B), also the United Kingdom and the Netherlands are in 4th and 5th respectively. Germany borders Belgium, The Czech Republic, Luxembourg, Austria, the Netherlands, Switzerland and Poland by land. Going by the sea meanwhile leads to the United Kingdom and Sweden.
Challenges Of Market Research In Germany.
Germany economic advancement is stable as Market research has shown, and going forward, it can only get better as they mostly focus on the upturn through the years without no sign of letting loose, economically. But, in spite of their economy prosperity, their biggest risk concerning their future economic progression is the country's decreasing birthrate which is among the lowest worldwide.
This is common in some parts of society with higher academic level, as they are mostly responsible for low fertility rates. Hence, the numbers of employees will decline and the government expenses, in which needed to assist, for example, healthcare and pensioners will increase if the trend is not altered.
Market Growth And Development.
The German data center market is most likely to boost at a CAGR of around 5% between the length of time in 2018-2024.
Going by the data center construction market in Germany which already forecasted the period of 2019-24 as an exciting time going forward. Also, the debt to GDP ratio in Germany had its zenith in the year 2010 when it stood at a staggering 80.3% and has duly decreased since then. And according to the Eurostat, the government gross debt of the country amounted €2.152.0 billion or around 71.9% of its GDP in 2015. And as a result, the Federal government achieved a budget in its surplus of €12.1 billion, which is approximately $13.1 billion in the year 2015.
In fact, the country's credit rating agencies standard and Poor's Moody's and Fitch rating stands at the highest AAA with a stable outlook in the year 2016.
Why To Hire Us?
Technology is in its significant advancement in Germany and its developing segment can help you gain dividends.
We put the responsibility on ourselves to assist and support you with proper marketing research with full analysis through data innovation, and also to giving you the adequate and accurate answers on any of your market research given to us which will immensely help you establish your business in Germany.
More also, in this society filled with technology drives to run errands around the globe that's in our fingertips, like the Savvy urban communities, distributed computing, the internet of things and the Cyber security are all contributing factors to the possibility for global exporters' search. Hiring us puts you ahead of your peers as you will get the huge benefit from the business strategies and placements from our professional market researcher services and settle your successful business in Germany.
This article is about Market Research.
We help you to do Market Research.
Read More
Contact Examinare
+1 844-521-7900 (TOLL FREE)
+1 408-471-0100

Price Quotation
Find out how Examinare can help you! One of our Examinare experts will contact you shortly to discuss your needs and how you can benefit from Examinare Solutions.
Fill in the form and we will contact you shortly.