News
Market Research in Finland
2019-11-11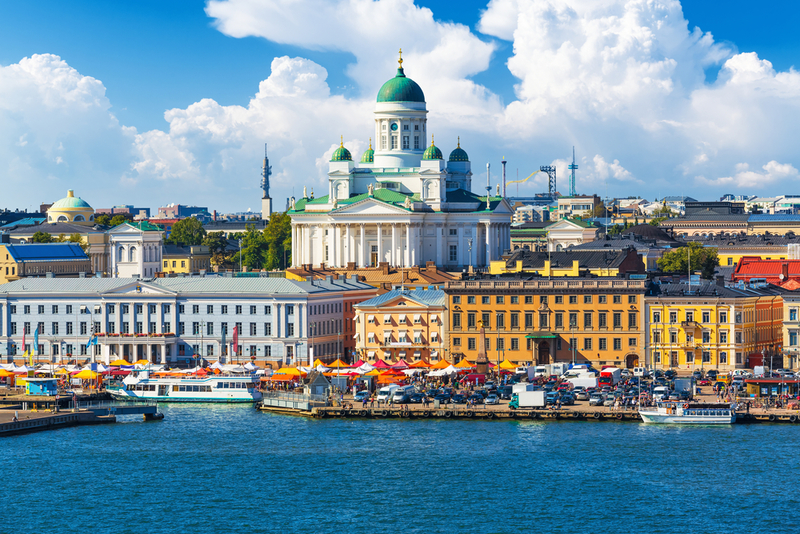 Finland is a large open market economy with per capita GDP almost equal to the other developed European economies like England, France and Germany. It is a massively industrialized country. Market research in the country suggests that one-third of the Gross Domestic Product is accounted with exports of the country. So trade is the important factor of Finland's economy.
There is a large network of automotive, chemical, and consumer electronics industries in the country. Market research shows that Finland market is very competitive in the production of metals products, engineering equipment, electronics appliances and telecommunications products. Recently Finland has a significant growth in the field of information and communication technology, clean-tech and bio-technology sectors.
A recent Market research in Finland suggests that the country is also a vital exporter of timber and minerals. Manufactured wood and refined mineral are the important exports of the country which provide a source of income for rural population of the country. The government is actively facilitating and promoting the foreign direct investment in the country especially in the manufacturing and refining sectors.
Finland depends on its imports of petroleum products, raw materials and agricultural products. Finland has an ideal geographic location. It is the only Scandinavian country that trades in Euro which makes the trade convenient with European countries. Finland has 830-mile long border with Russia and has a well-established commercial relationship with Russia. Many Finnish companies are operating in much developed Russian market.
According to market research, more than 60 percent of Finnish trade happens with European Union countries. Especially Germany, Sweden and Russia are the main trading partners of Finland. According to the market research in Finland, it is second largest European country in the production of hi-tech technology equipment.
The country has very effective and efficient economic environment. It's an open and free trade market and one of the top markets for economic freedom. Recently Finland is ranked 13th in the world in ease of doing business index.
Market Opportunity in Finland:
Market research shows that Finland is an open market and acknowledges the economic freedom in the country. It offers opportunities for the foreign investors to invest in many industrial sectors.
Finland provides the opportunities for the investors in the renewable energy sector to develop low-cost and Eco-efficient energy sources. Finland is highly industrialized economy which is quite convenient for the foreign investors who are looking to setup their industrial plant in the country.
According to a recent market research, Finnish market has huge room for investment in chemical, paper and electronic industries. Agriculture is not a well developed sector in the country so it also offers the opportunity for the foreign investor.
Finnish market is one of the biggest exporters of meteorological equipment in the world and also offers the investment opportunities in this developing industrial sector. Finnish market has advantages of low operating cost, very refined market infrastructure and ideal geographic location in Northern Europe.
The country has developing service sector and has a very skilled men power which is quite hospitable for the new technologies. A huge portion of the Finnish population does the online shopping so to invest in the e-commerce business is also very attractive option for the investors.
Market Challenges in Finland:
Finland's market is free-trading and very hospitable market with relatively few trade barriers. Finnish market is not a big market and consumers are very choosy and demand high quality and innovative products in a suitable price.
The new companies and enterprises have to face heavy tax burden in Finland and inflexible labor due to high wages is another big challenge for investors in the country. Finnish market was deeply affected due to the global economic crunch in 2008 but by positive steps and market friendly policies, government brought the economy back to its feet.
Finnish market is appealing location for the foreign investors due to its strong developed economy, but entering the market without a detailed market research can be risky. It's also a complex market for the foreign investors due to its compact size and advance economic requirements.
Entering the Finnish Market:
Finland is very closely linked with other Nordic countries. Just like Norway and Denmark, Finland is also an advance economy and deeply connected with other European countries. For investors and entrepreneurs must do a comprehensive market research in Finland to estimate the business convenience and hurdles in the country.
There are any well-established companies and enterprises in Finish market and startups should know about the complete information of these competitors. We provide services for a detail market research in Finland. With our qualitative and quantitative market research services, we provide razor sharp and accurate market research.
We are well-known for our competitive market research in Finland. We use advance and unique market research tools to provide detail information about economic indicators and business environment. We provide quality market research which let you know about the positive and negative trends of the Finnish market.
This article is about Market Research.
We help you to do Market Research.
Read More
Contact Examinare
+46855926800

Price Quotation
Find out how Examinare can help you! One of our Examinare experts will contact you shortly to discuss your needs and how you can benefit from Examinare Solutions.
Fill in the form and we will contact you shortly.