News
Market Research in Lithuania
2019-07-11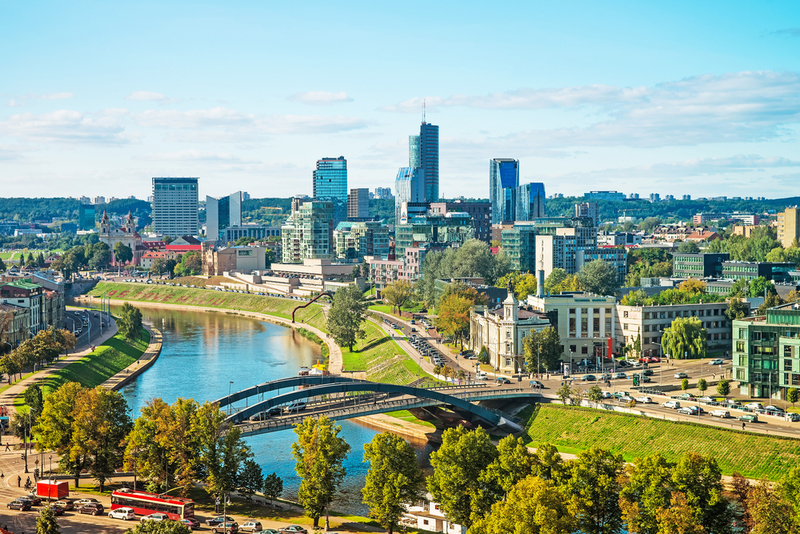 Lithuania is the third country after Estonia and Latvia that were previously part of the USSR and now are in the European Union. The geographical location of Lithuania is perfect for business, it shares borders with Belarus, Poland and the Kaliningrad Region in Russia. People in Lithuania speak fluent Russian and some even speak Polish.
Lithuania is one of the fastest developing countries in the European Union and currently the country has a GDP of 3.2% per annum. There is a lot that you need to know about the Lithuanian market and for this reason alone it is important that you utilize the services of Market Research in Lithuania before you take any kind of decision.
Why is the Lithuanian Market Special?
The first thing that you need to know about the Lithuanian people is that they have a lot of buying power. The people in Lithuania are willing to spend their money on various products and that is why it is such a great place to invest in. The people there are wealthy in general which is why they are able to afford so many kinds of services and products.
Since the people in Lithuania are willing to spend their money, this makes this country an ideal place for growing businesses. The population of Lithuania isn't quite that high, it is just 2.9 million people and out of this population at least 50% of the people have a disposable income. The only catch is that the product or service that you are providing must be of high quality. If you want to invest in Lithuania, before you make any decision, you need to first contact a good market research firm that specializes in research in Lithuania.
The main factor that makes Lithuania such a great business hub is the fact that the urban population there is much higher. The rural population in Lithuania is only 33% while the remaining people live in urbanized areas. The population in Lithuania is expected to rise in the future and this makes the country a great location for economic investments. But again, you should contact trusted market research in Lithuania before making any decision.
Most countries including Lithuania don't make this kind of market information easily accessible to the general public. This makes it difficult for the ordinary public to find better markets for their business. If you want to get your hands on this kind of information, you need to find the right market research in Lithuania. If you want to make sure that your business is profitable then you will need this information.
When you are investing in a foreign country you need to be even more careful. You will need to gain access to specific and relevant information like the demographics, rival competition, and market dynamics. If you wish to get access to this information you will need to contact a company that has a lot of experience conducting market researches.
The Challenges of Performing Market Research.
Lithuania is a decent sized market and will need thorough research. This is the kind of research that you cannot do on your own, this is because there are a lot of limitations that will hinder your path. Market research in Lithuania also requires a much bigger budget and if you are doing it for the first time you will be surprised by the prices.
If you try to do market research on your own, you can make a ton of mistakes. For example, there are certain norms that you need to follow and if you mess those up, there is a high chance that you won't get the right results. If you wish to make sure that everything goes as planned, it is best if you hand over things to a decent research company.
When you are doing market research on your own, another barrier is the language. As mentioned earlier, the people in Lithuania speak fluent Russian and that is why your research team needs to have good communication skills. If you hire a market research company, you will have one less problem to worry about. Market research is a very important step and that is why you cannot take it lightly. If you are thinking about investing in Lithuania you need to hire the right company which is great at market research in Lithuania.
This article is about Market Research.
We help you to do Market Research.
Read More
Contact Examinare
+46855926800

Price Quotation
Find out how Examinare can help you! One of our Examinare experts will contact you shortly to discuss your needs and how you can benefit from Examinare Solutions.
Fill in the form and we will contact you shortly.