News
The Perfect implementation of a Food Truck Survey.
2019-02-25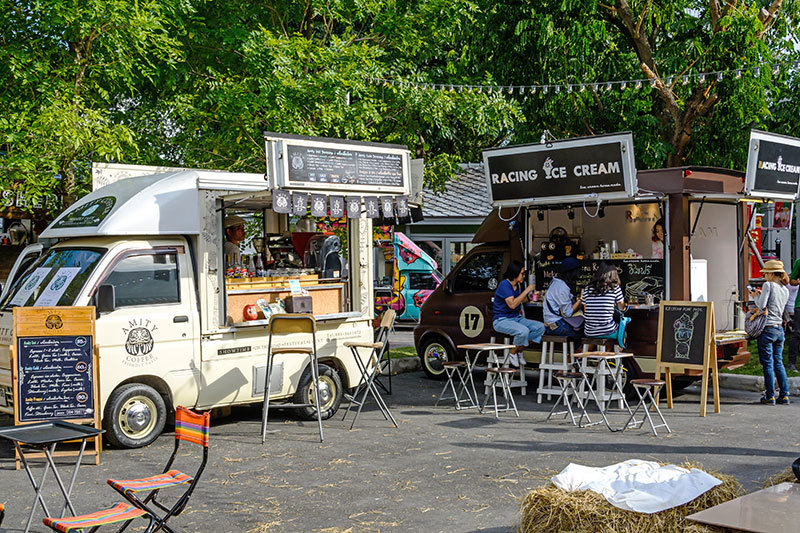 Food Truck Surveys can easily become invalid or ineffective, that is why here at Food Evaluator we make our best to assure that you are never left behind when it comes to get customer satisfaction surveys. With Food Evaluator you will get your own Customer Satisfaction Surveys custom made by real professionals with years of experience. Some companies try to save on what is the most important; to be enable to use the results to grow your business.
When it comes to create the perfect Food Truck Survey there are no shortcuts.
The Perfect Food Truck Survey is not something you make without experience. What you want to do is to make your survey something that attract answers, not a big bunch of irrelevant questions that will make everyone tired. When it comes to asking your customers the smaller batch the better. Most of the sales data is already mapped inside Food Evaluator and for a low monthly price you get what you need.
The flow of Food Evaluator is the easiest for you as a merchant.
When your customer has bought their food then they are usually waiting for it to be ready. Payment is done and then you send their survey by email or SMS. The perfect implementation is to send it by SMS or print it out on your receipt.
Some operators already have an integration with us so that you can as the merchant get the email or SMS surveys sent automatically. All depends on your user-case but we can assure you that we will make sure that you have the best solution possible for your food truck survey.
After the customer has paid, they will get the email or SMS survey sent to them. After they have sent in the survey result, they will get coupon from your company that will give a win-back effect. The coupon can be scanned with a QR-code scanner or barcode scanner. If the coupon already been scanned then the system will tell you automatically that this one is invalid and there is not a trend of getting a free coupon every time they buy.
Start your perfect Food Truck Survey now.
We at Food Evaluator @ Examinare have all that you need, if you want to get started today then you can use the ordering links and get started within 2 weeks from now. If you have questions then send an email to us and we will be happy to have a meeting and show you the way our system can work for you.
This article is about Food Evaluator.
Our service for Restaurant Surveys.
Read More
Contact Examinare
+46855926800

Price Quotation
Find out how Examinare can help you! One of our Examinare experts will contact you shortly to discuss your needs and how you can benefit from Examinare Solutions.
Fill in the form and we will contact you shortly.