News
Delivery: New website for Tire and Tune-up shop.
2017-09-06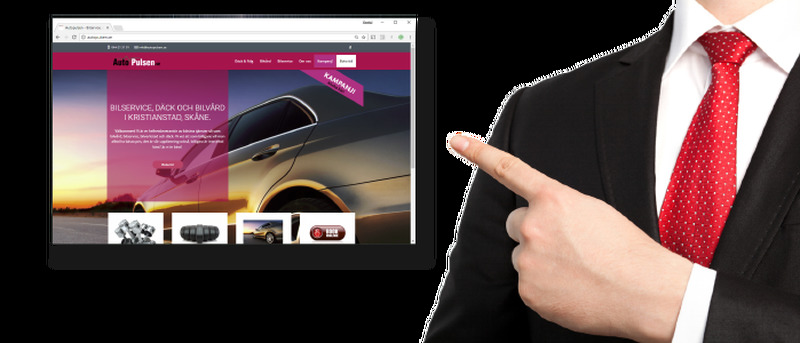 Examinare Scale delivers a new website for Autopulsen. Autopulsen is your local Kristianstad Shop for your tired and tune-up needs.
About the solution.
The new website has an optimized feeling for mobile and tablets and looks of course also fabulous on your computer as well. The website has been redone from the old Wordpress site and set up with our own Design tool SpiderX. With help of SpiderX the employees can update their own text and images and the SEO is perfectly planned to have a good placement in the local search results.
What we did.
Examinare Scale has created the site design, text editing, all programming is made from our own SpiderX concept that simplifies the administration of the website and removes the need of updating the framework that some other platforms like WordPress have the need of getting done regularly.
Welcome to visit the finished website: autopulsen.se
This article is about Examinare Scale.
We help you to scale your business.
Read More
Contact Examinare
+46855926800

Price Quotation
Find out how Examinare can help you! One of our Examinare experts will contact you shortly to discuss your needs and how you can benefit from Examinare Solutions.
Fill in the form and we will contact you shortly.