News
How to Avoid Problems in Preparation of Pediatric Patient Satisfaction Survey.
2013-11-01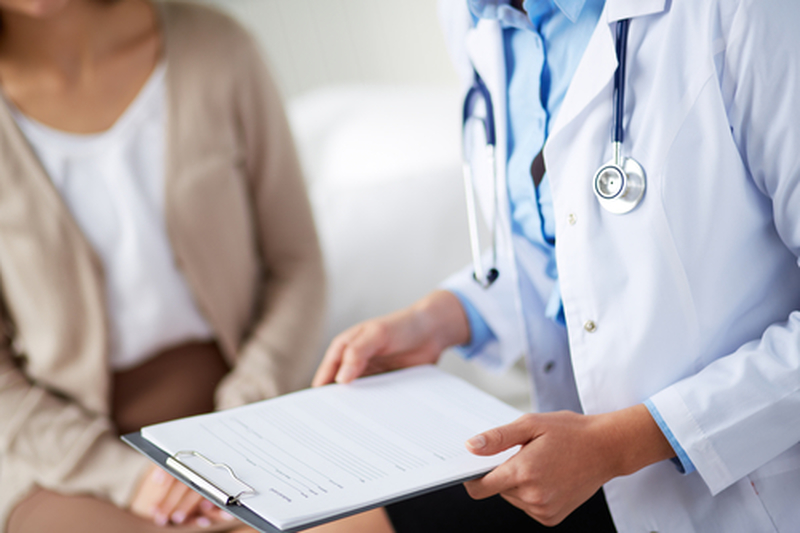 The Pediatric Patient Satisfaction Survey is a very complicated research. It requires a professional approach to its creation and implementation, knowledge of psychology, and the many subtleties of examination and treatment process. Its purpose is to study and analyze the data on the structure, processes of care, and overall patient satisfaction based on socio-demographic and socio-economic factors.
Patient satisfaction is the most important factor in the success of any organization directed towards continued growth and development. Improvement of the provided services, customer acquisition in the institution, the establishment of a good reputation is always important. The Pediatric Patient Satisfaction Survey is designed to identify problem areas in the structure of patients' health and work with it. Its purpose is to create a positive work impression in the patients' eyes and to make the hospital or clinic itself more efficient and competitive.
Pediatric Patient Satisfaction Survey. General recommendations.
This survey helps to understand the needs and to identify problem areas in dealing with patients. You can develop this kind of research yourself, but the more effective and efficient solution is to seek for professional help of company which repeatedly creates and tests such researches.
Which survey distribution method to choose?
- Online survey minimizes the number of personnel involved in the study and the time needed for its conducting. This method is more cost-effective and economically advantageous. Patients will need to get a link to the survey and to have minimal computer skills. That's why the selection of tools with a friendly user interface, simple and intuitive to use will be the wisest solution.
- A printed survey is more costly, especially in case of using traditional mail during the research process and it requires more time. It would be a good choice if most of your patients do not have a computer.
- Telephone survey requires a big amount of time and considerable financial resources because it implies a call to each patient, followed by filling the survey fields.
The Pediatric Patient Satisfaction Survey should be conducted periodically or on an ongoing basis. Thus you will be aware of the patients' attitudes and opinions and will have an opportunity to monitor the dynamics and impact of your actions on the overall satisfaction.
What kind of information can be obtained by conducting a Pediatric Patient Satisfaction Survey?
You can include any questions related to the patient care and work of health institution as a whole in your survey. Most often, such surveys include questions about the problems during orders of doctors' home visits, appointments to various specialists and the time of waiting for them. Patients evaluate the work of the various offices, such as laboratory tests office, ultrasound study office, x-ray room, etc. They analyze the sanitary-hygienic state of institutions, express their opinions and give a mark to the overall quality of medical care.
Having conducted a Pediatric Patient Satisfaction Survey, you will get information about the weaknesses of the institution, which offices are highly valued; you'll find out whether sanitary care requires more attention or not. You'll identify in the work with which doctors patients do have problems and how to organize the service process to avoid long queues and reduce waiting time. You will be able to create a proper and effective strategy for further development. While ensuring a high degree of confidentiality you may even get information about the existing cases of corruption.
Examinare survey tool and the practice of leading clinics in Scandinavia.
There are studies, obtaining reliable results in which requires a particularly thorough, professional approach. The Pediatric Patient Satisfaction Survey is one of them. Contacting us not only saves you the time and workforce but can also ensure that you'll get exactly the information you need in the shortest time possible and a handy form for later use.
More than 2 millions successful surveys are behind us. Sahlgrenska University Hospital and other major clinics have already witnessed and successfully use the benefits of our tool: ease of usage, rich opportunities, work through various channels of communication, lots of available languages, application programming interface, the professional level of data protection, and many others.
If you plan to conduct a Pediatric Patient Satisfaction Survey, you have just found the best solution for it!
This article is about our Business Services.
Read more on how we can help you.
Read More
Contact Examinare
+46855926800

Price Quotation
Find out how Examinare can help you! One of our Examinare experts will contact you shortly to discuss your needs and how you can benefit from Examinare Solutions.
Fill in the form and we will contact you shortly.