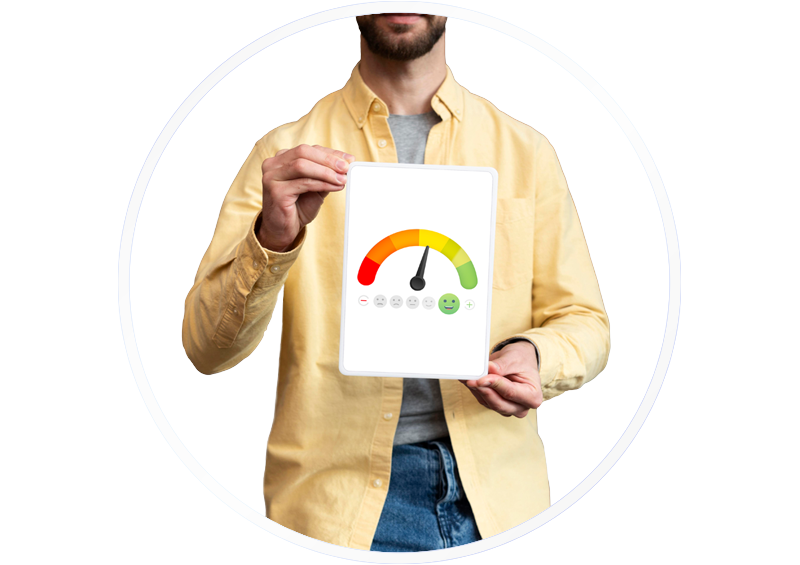 Solutions for CSAT (Customer Satisfaction Score).
CSAT "Customer Satisfaction Score" is one of the easiest and most powerful tools you can have in your surveys and questionnaires. The complexity of the CSAT can be a challenge, therefore Examinare creates special solutions that work together with our Examinare Survey Tool and can display your CSAT according to the questions in the questionnaire.
The calculations can be displayed inside your CRM, Intranets or the places you feel fit with the help of Examinare Survey Tool or the already created solutions from Examinare with included CSAT calculations.
Delivery Evaluator.
Our program invites your customers to speak up on the shipped goods of companies that sell physical products or services. Customer data is transferred from your system simply and without the need for messy integrations that can take hours. Technical support is included with our service.
You can easily set the delay time before the automated customer survey is sent to your customer. You can also activate the automatic reminder if your customer has not responded within a few days.
Read More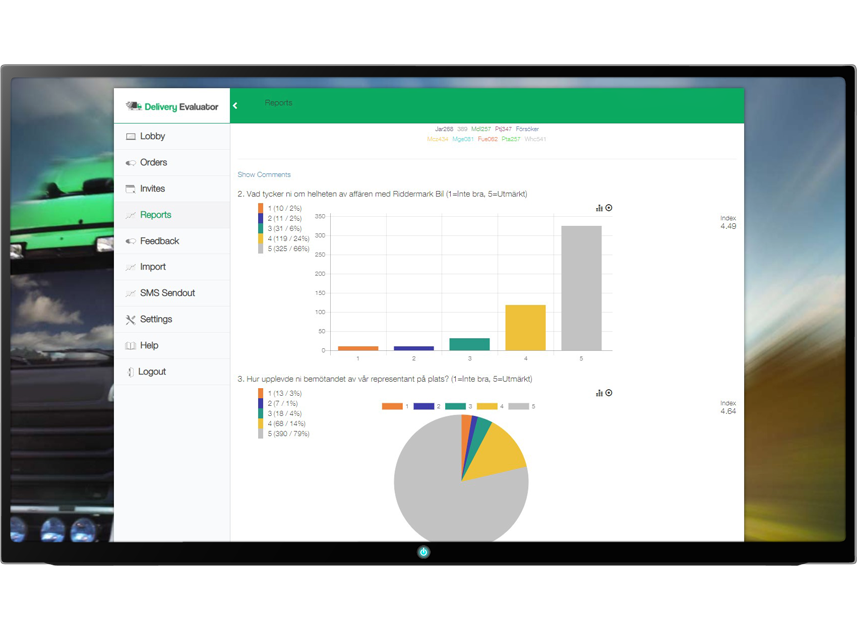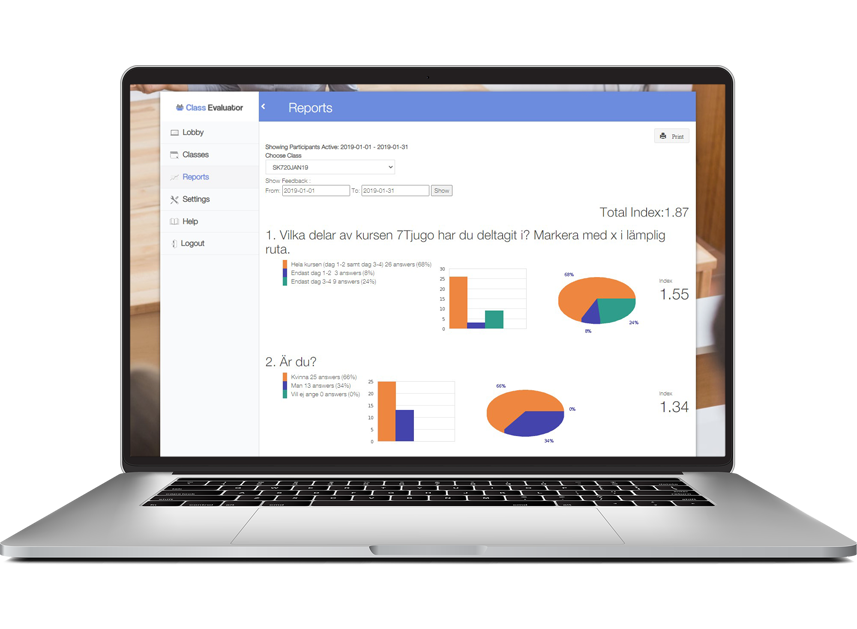 Class Evaluator
Evaluate your training course with easy-to-use automatic satisfaction surveys software. Class Evaluator calculates your CSAT depending on the classes, and you can then take action according to the received information.
Class Evaluator collects all the answers in real-time, and you can see all the results on one screen. If you use multiple surveys, then they will be available as an option inside the Results view. Class Evaluator also calculates a CSAT (Customer Satisfaction Score) for your surveys automatically. This way you can communicate easily to your staff about what needs to be improved using a mark instead of confusing percentage shares.
Read More
Stay Evaluator
Everything is automatic, and you can read the data in-real time. Find out how you can improve your guests stays with our easy to read results with included CSAT (Customer Satisfaction Score).
Stay Evaluator can send Guest follow-up surveys in over 21 languages. If you do not have the language ability, then we can help you with localization and translation. Check out our Pro Packages.
Stay Evaluator relies on the principle "Set-and-Forget." The checkout for your reception is built to be fast. Checkout form will take less than 20 seconds to fill out. This makes it a truly simple part of your checkout process.
Read More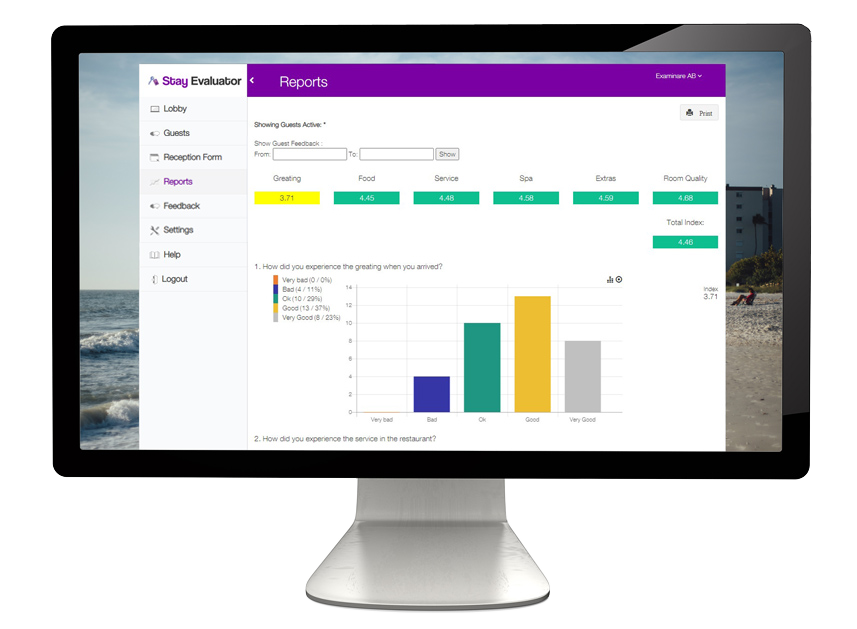 Custom CSAT Feedback solution - Tailored for your business.
In addition to the stock services we provide we also create tailored CSAT Calculation systems that will help you calculate your CSAT and make sure you are in phase with reality. A low CSAT is not the end of the world; it is the start of something new. It is the start of the path to get the wow-effect that your business needs to make more money and retain happy and satisfied customers.
Price Quotation
Find out how Examinare can help you! One of our Examinare experts will contact you shortly to discuss your needs and how you can benefit from Examinare Solutions.
Fill in the form and we will contact you shortly.